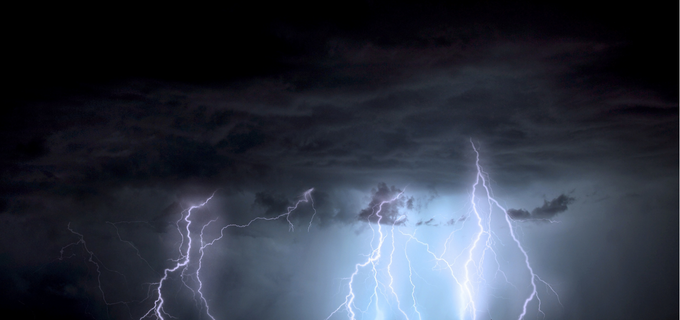 The anticipation of an institution's Go-Live date for a Constituent Relationship Management (CRM) system can be both exhilarating and anxiety-inducing. This milestone represents a crucial juncture, and disruptions of any kind may trigger far-reaching consequences.
If you find yourself amid a crisis during your CRM implementation, it's imperative to enact an effective crisis management plan with appropriate communication strategies. But you can't wait until you're in the middle of a crisis to decide how to handle it. 
Here's what to consider as you create an effective crisis management and communication strategy that minimizes potential fallout.
Pre-Go-Live Preparation
The first step to avoiding or managing any crisis is establishing a comprehensive crisis management plan before reaching your CRM Go-Live. As you develop this plan, consider including a range of scenarios, identify potential issues, assess their anticipated impact, and outline clear steps for resolution.
Here are a few questions to think about as you develop your crisis management plan.
What does crisis management mean to your institution? Specifically, your CRM project team?
How will your institution and team prepare for crises?
How often will you review your crisis management plan?
What are the current threats to your institution, and how will they impact your CRM?
If you experience a crisis, what are the ramifications?
Once you've outlined what to include in your comprehensive crisis management plan, establish a well-defined hierarchy of roles and responsibilities within your team. Identifying roles and responsibilities eliminates confusion and ensures everyone has a clear understanding of expectations during a crisis. Additionally, designate spokespersons for both internal and external communication.
Finally, develop an effective crisis communication strategy to ensure team members understand how to report issues, who to notify, and how the information will be disseminated to relevant parties.
Effective Crisis Communication
The key to effective crisis communication strategy is to be selective about the information you share—be honest, but you also need to be strategic. Hiding information makes your institution look suspicious, which, by extension, hinders trust.
Instead of hiding information, focus on transparency. Transparency builds trust, and stakeholders will appreciate your forthrightness. The first step toward transparency is sharing your crisis management plan with key stakeholders. This sets the tone and helps stakeholders understand how you're prepared to address issues.
Being transparent is not simultaneous with being silent. In times of crisis, silence can cause more damage. Instead, provide frequent updates to stakeholders—whether internal or external. Consistent communication helps manage expectations and demonstrates your commitment to resolving issues promptly.
As you communicate during a crisis, tailor messaging for different audiences. This builds trust and proves you understand how the risk may implicate others or your organization. For example, what the technical team needs to know during a crisis will differ significantly from what your stakeholders need.
Lastly, encourage two-way communication. Actively listen to stakeholder concerns and questions. Acknowledge their feedback and provide prompt answers. Open lines of communication foster trust and enable you to address issues effectively.
During a Crisis
If your institution finds itself amid a crisis during your CRM Go-Live, don't despair—you've already established an effective crisis management plan! This stage is when your crisis management plan will be put into action: Initial crisis management messages are released, employees and stakeholders are contacted, and public and company safety is prioritized (more than usual.)
There are a few additional things to consider during a crisis, especially if it escalates.
Escalation Protocols: help address issues that cannot be resolved at lower levels. Ensure decision-makers are readily available and informed about critical developments—time is of the essence in crisis management.
Multi-Channel Approach: Be prepared to disseminate information via email, phone calls, social media, and other platforms. In a crisis, different stakeholders may prefer various means of communication.

 
Most importantly, during any crisis, remain calm, listen to stakeholders, and identify and monitor risks.
After the Crisis
Your crisis management work is hardly finished when a crisis passes or subsides. You must continue contact with your employees and stakeholders—sending proactive updates and being available to answer questions.
This is also when you will conduct a post-crisis evaluation. Identify what went well, what didn't, and how you can put lessons learned to good use for other projects. Document your findings to refine your crisis management and communication strategies. Each experience should be a learning opportunity that strengthens your institution's ability to handle future crises.
Effective crisis management and communication strategies are vital to successfully navigating the challenges of an institution's Go-Live date. Transparent, well-prepared, and responsive institutions inspire confidence in their stakeholders, even in adversity. By integrating these strategies into your institution's culture, you ensure surviving the storm but emerging more robust and resilient.