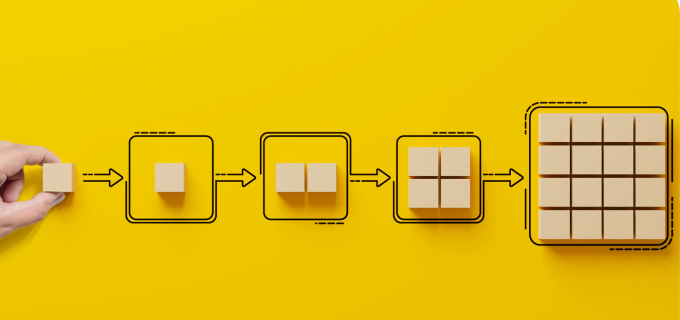 Introducing a Constituent Relationship Management (CRM) into your institution's operations boasts features like workflow automation, data integration, and Artificial Intelligence (AI)-driven insights. But these things can only be fully realized with the proper data foundation.
The importance of laying an appropriate groundwork for your data during a CRM implementation cannot be overstated. By ensuring the data's integrity and readiness, you unlock the complete potential of your advancement CRM.
We discuss how a data assessment impacts the success rate of your CRM implementation. 
What is a data assessment?
There are many expectations regarding your new advancement CRM. Institutions often expect it to perform leaps and bounds over their legacy system. In many cases, it can, but not if incorrect or outdated data is transferred from the legacy system. In this case, the frustrations experienced in the legacy system will follow you to your new CRM.
A data assessment prevents the letdown and helps you realize the benefits of your new advancement CRM. At its core, a data assessment is a data inventory—accounting for valuable information in your legacy system (or a miscellaneous spreadsheet) and creating a strategy for integrating it into the CRM. 
Completing a comprehensive data assessment is a tailored strategy specifically designed to maximize the benefits of your CRM application. Central to its purpose, the CRM aims to enhance the engagement of constituents, amplify fundraising efforts, and refine the lines of communication across various stakeholders. 
When you conduct a data assessment, you engage in a rigorous identification process of all data sources and systems linked to your operations. This thorough examination establishes a well-defined strategy for archiving and purging, ensuring only the most relevant and recent data is chosen for the conversion process.
Data Privacy and Security
With the ever-increasing importance of safeguarding personal and sensitive information, a data privacy and security assessment pinpoints data components that require elevated attention due to their security and privacy implications. 
By identifying and documenting data privacy and security, you can highlight special considerations in the overall data conversion strategy. This ensures vital aspects of your data are treated with the utmost care and expertise—allowing you to design and configure your new advancement CRM application. 
Additionally, your data remains secure with only the appropriate people having access. 
Data Cleansing and Standardization
Everyone knows insufficient or incomplete data exists in your legacy systems. And the question remains, "Should we clean up the data or leave it behind?" Whatever you choose, establishing an action plan for the cleanup process is necessary. 
Data cleansing prevents bad data from being transferred. It also ensures your new data meets expectations for decision-making and becomes a foundation for good data to build on.
Recognizing the intricacies of data structures can be challenging. A data assessment first evaluates duplicate constituent records. Then, a data assessment analyzes reference tables for core data to ensure consistency and relevance. 
Identifying orphaned or missing relationships between core data tables and correcting misaligned dates ensures chronological coherence. This detailed examination identifies and recommends proactive solutions to counteract conversion challenges—significantly increasing your data conversion process's precision and success rate.
A typical timeline during a data assessment might include:
Month 1: Data inventory
Month 2: Data private and security assessment

 

Month 3: Data cleansing and standardization assessment

 

Month 4: Data cleanup and check-in
Month 5: Data cleanup and check-in
Partnering with Precision Partners for a data assessment means investing in a streamlined operation, committing to accurate and secure data (especially the most sensitive components), and driving your advancement department's mission with unparalleled trust and efficacy. 
You can expect the following outcomes when you partner with us for a data assessment:
Optimized data foundation for AI.
Decrease budget and schedule risks.
Increase trust and user adoption.
Increased return on investment (ROI).