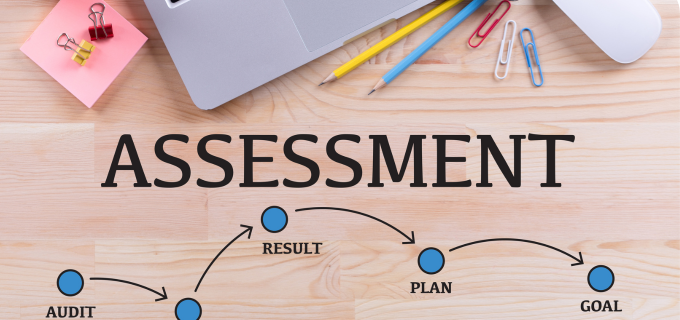 Every organization's strength lies in its people. And in the dynamic landscape of Constituent Relationship Management (CRM) systems, the right team setup becomes the cornerstone of operational success. 
However, in our experience, organizations forget to assess staffing skills before diving into a CRM implementation. 
Conducting a staffing skills assessment helps identify areas of expertise and potential growth, empowering you to realign responsibilities and ensure the optimal team organization structure. 
When you know what skills exist and clearly understand the gaps, you guarantee every team member is on the same page. Additionally, your team can better master the nuances of the CRM system at an individualized pace.
Here's how an Advancement Services and Support Assessment can support your CRM implementation.
Staffing Skills and Capabilities
With their cutting-edge features and capabilities, CRMs demand a team adept and poised to harness its potential. An Advancement Services and Support Assessment is an initial evaluation of your team's current skill set and capabilities. 
When you know exactly what skills exist on your team, you can make better decisions. You'll have a clear understanding of whether to invest in upscaling your existing staff or bringing in new talent. Regardless of what you choose, the decision determines whether your team is highly knowledgeable and perfectly aligned with your strategic objectives.
Organization Structure and Alignment
Organizational charts evolve for various reasons, but when did you last examine the structure? Additionally, have you considered how your organizational structure aligns with your CRM implementation?
Pre-planning how your organizational structure aligns with your CRM rather than reacting when the implementation is in place could positively or negatively impact adoption. 
Balancing industry best practices and the distinctive nature of your organization, Advancement Services and Support Assessment is designed to offer specialized guidance for staffing roles and responsibilities—evaluating your current team structure and dynamics to advise on an optimal realignment of responsibilities. 
This strategic reshuffling heightens efficiency and ensures your team engages with the new operational capabilities. The goal of this assessment is to facilitate a seamless integration that amplifies both productivity and synergy within your Advancement services department—maximizing efficiency and ensuring a seamless collaboration with the new CRM.
Ramp Up and Training Strategy
Your Advancement services team often acts as a support group after a CRM implementation. And their journey through implementation determines the long-term success of your CRM. Institutions must invest more time and resources in a ramp up and training strategy. 
Understanding the pivotal role that your Advancement team plays during implementation and beyond ensures users within the institution can turn to them for guidance and insights. Each team member must be confidently equipped with a deep understanding of the CRM system.
Undergoing an Advancement Services and Support Assessment improves your implementation success rate by determining the optimal preparation strategy for the self-paced learning process essential to the CRM implementation. 
This strategic approach ensures every team member has a comprehensive grasp of the CRM application at a pace and depth tailored to them. And your team will be better equipped to retain more knowledge, understand practical applications, and become dependable subject matter experts for other users within your institution.
When you partner with Precision Partners for an Advancement Services and Support Assessment, you're ensuring a future-ready Advancement services department ready for success. You can expect the following outcomes:
Operational excellence
Efficient staffing alignment
Empowered team
Future-ready department
Established subject matter experts