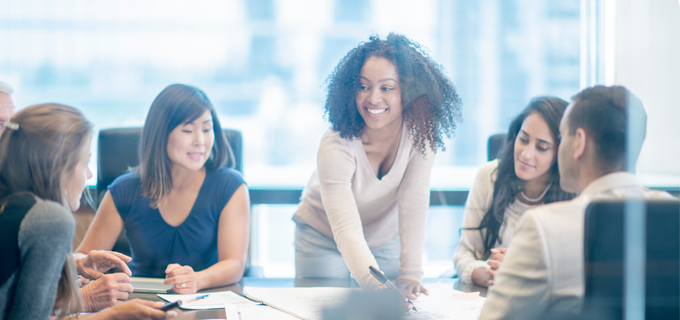 The functional lead or product owner is critical in bringing together the technology of your Constituent Relationship Management (CRM) implementation. Ultimately, the functional lead advocates for executive leadership and stakeholder expectations. 
But what does it take to succeed in this role? 
We sat down with Erica Douglas, Senior Director of Philanthropy, Business Solutions Team, MD Anderson Cancer Center, to hear more about the crucial responsibilities of a functional lead in a CRM implementation project. 
Here's what to consider. 
Change Management
The CRM implementation team at MD Anderson Cancer Center is nearing the end of their project with a tentative Go Live data of October 20, 2023. Douglas's role is a functional lead with the Journey CRM implementation project. Leading from the philanthropy side, Douglas acts as a liaison between the implementation team and central IT. 
Working closely with Precision Partners, Douglas says her job currently involves mapping data. But to do that well, the institution was required to look at its business processes. "We're extracting data from our legacy system and mapping it accordingly in the new CRM," Douglas said. "And we've had to evaluate our business processes to ensure efficiency."
As they endure data mapping and move along with their CRM implementation, the obstacles they see most prominently are related to change management and a limitation of resources. "We are moving from a 20-year-old technology—it's like going from the first iPhone to iPhone 14. The technology is so different," Douglas said. "Even though the change is necessary, many people are anxious about it—we're moving to something new, and they're used to doing things a certain way."
From an institutional perspective, they're happy to move technology and excited about how it will bring efficiency to business processes, but the challenge of effective change management remains. "Precision Partners is part of our change management," Douglas said. "Together, we're developing better communication to increase inclusivity."
In practice, this looks like Douglas reiterating the recommendation of creating an environment that empowers questions. "We frequently ask our stakeholders how they feel regarding the project," Douglas said. "And we're actively communicating different aspects of our project."
"When we gather as a division, I can be found presenting on a topic or something about the project. This increases communication and allows everyone to get on the same page. It creates a sense of belonging," Douglas added.
Vendor Relationship
This CRM implementation is MD Anderson Cancer Center's second attempt. "Our first vendor wasn't aware of the entire philanthropy process—I think that's where the breakdown happened," Douglas said. "Their lack of understanding made it challenging during the discovery session and trying to gather functional requirements. As a result, a lot of angst built up." 
Because of lessons learned, they've aimed to work with an appropriate implementation agency for their second attempt. And Douglas says her IT background has been valuable. "I know technology, and I know the business; this helps me to connect the two and bridge the gap," Douglas said. "Being versed in both areas helps me because I understand the technical aspect and act as a translator. But I can also enlighten IT about what it means from a business perspective and explain why." 
Training
If you're working with limited resources like MD Anderson, be strategic and focus on communication. But ongoing training is also vital for success. "Start change management early and have frequent training. The earlier you start and begin adapting your CRM, the better chance you have for project champions," Douglas said. "Even though we're nearing our Go Live, we're still doing lunch and learns. From our group division, we want to incorporate more of them internally to increase inclusiveness and transparency across the whole division." 
And don't discount learning by trial and error. Douglas's business solutions team has succeeded dramatically with "sandbox thinking," creating a low-risk practical learning atmosphere. The sandbox thinking allows users to experiment within the program—minimizing risk before introducing ideas on a broader sale. "Having an environment where people feel safe to make mistakes helps," Douglas said. "My team has taken extra steps to learn and complete tasks—their comprehension is exemplified when they complete their testing."