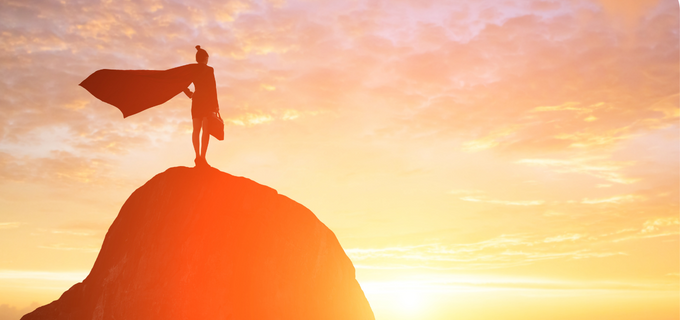 Constituent Relationship Management (CRM) platforms empower high-performing advancement teams. Their extensive benefits include better organizational flow, quality donor data, increased productivity, and more. 
But a CRM is only impactful if it is adopted successfully. Too often, there are barriers to user adoption, especially when learning technology, business processes, and using the CRM system in daily tasks. 
Successfully adopting your CRM and embracing all the change requires vulnerability. Here are three areas you should consider adjusting how you do things to increase success. 
Technology
Everyone says they're looking forward to learning technology and the CRM change. But with excitement also comes hesitancy to address it. 
Anecdotally, younger generations tend to adopt CRM technology faster and may be less concerned about looking bad than tenured colleagues. This is because, in many cases, a younger population is more willing to share their screen and get involved in learning CRM technology. 
In contrast, tenured staff may be more hesitant to get involved because they're concerned about peer perception. These veteran employees may think, "If I share my screen and I've made a mistake, I'll look incompetent." 
But this couldn't be further from the truth. Counteract this way of thinking by creating an environment that encourages learning, welcomes exploration, and establishes vulnerability as a standard. Allowing staff to feel vulnerable encourages CRM adoption and eases fears of feeling exposed, simultaneously creating an inspiring atmosphere to learn new technology. 
Business Processes
When a new CRM is on the horizon, there is much talk about improving business processes and having more streamlined and efficient workflows. But too often, staff get caught up in existing business processes that prohibit the successful adoption of new ones.
For example, when entering specific information highlighted as necessary in the new CRM, the response may be, "That's not how we did it in the old system." But this way of thinking compromises data quality and hinders learning ability. Users must be open to learning new business processes and willing to forget old ones. 
Time
Changing how you view time while learning the new CRM system is beneficial. Individuals are acclimated to their current system and may feel they need less time for training in the new CRM. But again, this couldn't be further from the truth. 
A new CRM requires a different way of working. Too often, individuals procrastinate learning the new CRM. They assume that because of their proficiency, they can complete the same task in a similar capacity in the new CRM. But they rush to get the task done, increasing your risk of mistakes and compromising data quality. Counteract this way of thinking by allowing more time than predicted—for both training and assignments—in the early stages of adoption. 
Change can be hard. But embracing change and adjusting how you do a few things when implementing an advancement CRM increases efficiency and sets your staff up for long-term success.