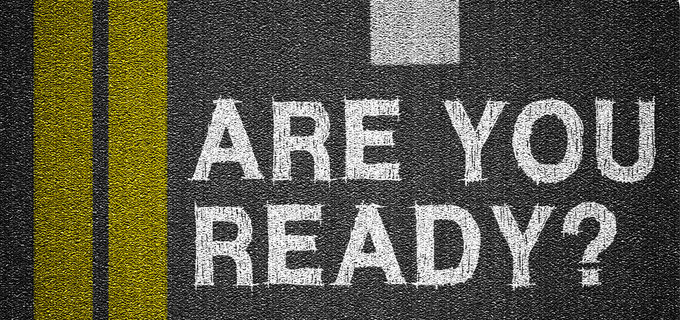 The reality of change that comes with implementing an advancement Constituent Relationship Management (CRM) is surrounded by establishing new processes, technology, application platforms, and individual staff member responsibilities. 
When institutions evaluate stakeholders about change, the response is often excitement—they're hoping to embrace the change. But too often, their actions contradict their words. 
Here's how to evaluate stakeholder actions toward change and whether they contradict their readiness. 
Evaluation Process
Implementing best practices with the new advancement CRM is a standard part of the change process. From a business aspect—executives to middle management and all staff—there is a desire to implement best practices. 
Which does your institution relate more closely?
Group A: Stakeholders seek the implementation team—either the software vendor or consulting firm to support implementation—allowing them to decide on best practices. 
Group B: Institutions actively participate with stakeholders in conversations seeking best practices for themselves. They do this by gathering information (often from other institutions) and deciding strategies to apply to a specific business unit. This information is used to inform the processes, which are then communicated to the partner. Together, the institution and implementation partner decide how to integrate the change. 
Application Design and Decision-Making Process
When it comes to your CRM implementation, many decisions must be made, especially regarding application design. 
How will data be used?
What integrations will be needed, if any?

 

Who will be responsible for implementing integrations?

 
Which does your institution relate more closely?
Group A: Institutions wait for the implementation team to present design options. Stakeholders ponder decisions for long periods without a resolution—it becomes an "analysis paralysis" situation and relinquishes responsibility. 
Group B: Institutions consider design suggestions from the implementation team—concurrently testing and analyzing the pros and cons. This partnership approach empowers ownership and encourages ongoing improvements. In this scenario, the advancement of CRM works for the stakeholder vs. against them.
Learning Process
The processes for learning a new advancement CRM are varied. But training is an essential part of a successful adoption. 
Which does your institution relate more closely?
Group A: Institutions wait for user training from the implementation partner, and training is often conducted before Go Live. This reactive approach results in low attendance and participation—especially in activities that provide a preview or demonstration. Users feel they don't need to bother with a preview, and they'll "see it" when they need to in training.
Group B: Institutions have active participation, and users are interested in learning along the way. This proactive approach prepares users for the new advancement of CRM. 
Users are likely:
developing discussion forums in their department to contemplate further;
disseminating information throughout the project;
making ties and relationships to their department and processes, and workflows; and

 

increasing ownership and understanding of the platform that unveils necessary changes that are not technology specific.
As you continue to plan your advancement CRM implementation, assess these three areas for stakeholder readiness to change. Does your institution have more Group A or Group B scenarios? If you're falling more so in Group A, you still have work to do from an organizational change management perspective, and there is a disconnect between what your stakeholders are saying in terms of the change vs. action for change. If you're falling more so in Group B, congratulations, your stakeholder's actions are aligned with their readiness for change.