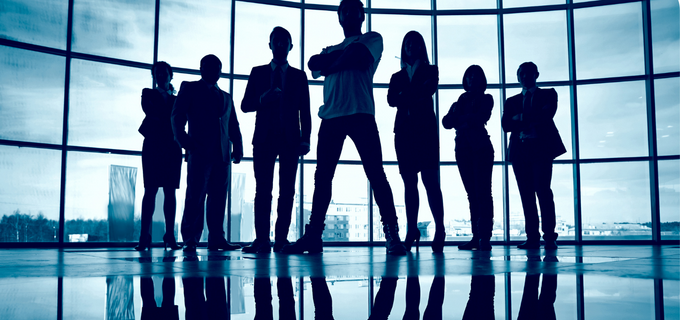 Implementing a Constituent Relationship Management (CRM) system can feel daunting. There is much to consider during project planning—from the initial setup to the ongoing maintenance. 
CRM project planning should be about tasks and deadlines but also intentional about the environment you're creating for your most valuable assets: your team members. A CRM implementation requires long hours and hard work from a designated staff within an institution, and you must account for natural human occurrences that will happen. 
If you don't, your CRM project can have long-lasting adverse effects on your team. It's time to change how you do things—understand how to mitigate challenges and build a supportive culture for your CRM implementation project team. 
Here's what to consider.
Fatigue
Joining a CRM implementation project team is an intense daily commitment. The number of hours required to put toward a CRM project creates fatigue—mentally, physically, and emotionally. 
Like any position, there are highs and lows and predicted busy times. But being a part of an implementation team is like having continuous busy times for 12–18 months, depending on the project. In addition, the sheer mental element of constantly processing information—usually new information—and synthesizing it can lead to decision fatigue.
Decision fatigue is the impaired ability to make decisions and control behavior because of repeated acts of decision-making. Studies suggest that to optimize your energy, you must reduce the number of daily choices. 
But there is no hands-off approach for the client. A successful partnership between the client and vendors—software vendors or a consulting firm—requires you to remain highly engaged. This is because vendors aren't implementing your CRM for you; they are implementing it with you. 
Additionally, people face fatigue because of uncertainty. Especially those that aren't working directly with the CRM implementation. These folks are likely speculating about what is going on. And because the human tendency is to think the worst when faced with uncertainty, individuals may experience anxiety since they don't know what's happening. They may also worry that their job will be eliminated because of the latest technology. 
Grief
In many cases, people are glad to get rid of their old CRM system and looking forward to something new, but as the go live nears, many people are struck with the reality of dealing with the changes. This causes them to mourn how things used to be. 
People are going through the grieving process during a CRM implementation. They must leave behind familiar and comfortable things—not only with the current system and methods, but the way they operate.
Gone are the days of knowing exactly how things will go when they start their work. The new CRM can upset their stability or cause their plans to fail. So, naturally, they are grieving the way things used to be—even if the change is for the better. 
Under Appreciation
Most have high hopes during a CRM implementation project. People often join the effort in hopes of a career opportunity—maybe a promotion—or simply the recognition of going above and beyond. This is because joining a CRM implementation project is like professional volunteer work. 
Unfortunately, while going through the CRM implementation process, the increased demands and work output can go unnoticed. Frequently, there is a mindset that appreciation is the equivalent of no complaints. Some may think, "No news is good news." But this way of thinking doesn't add value and unintentionally makes people feel underappreciated when working diligently. 
Additionally, change and added stress induce emotional reactions. And when something goes wrong, there is an increased risk of experiencing a cycle of the "blame game."
Accounting for these situations can impede your implementation team and ensures your CRM project does not have a lasting effect after your go live date.