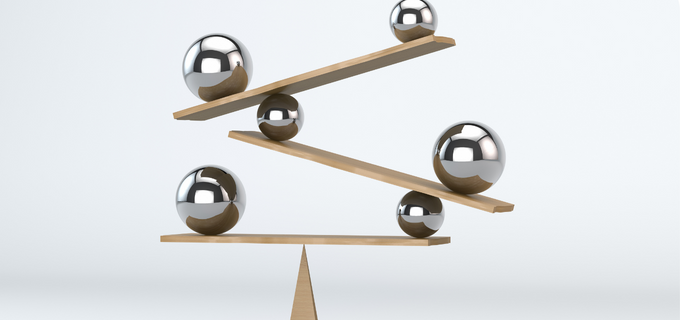 Operational excellence is critical for any institution looking to stay on top of the latest trends and ensure long-term success. Achieving operational excellence requires thoughtful planning and dedication from everyone involved.
But like every industry, advancement has a triple constraint challenge when it comes to achieving operational excellence, including:
Donor centric
Operation excellence
Resource availability
When your institution moves toward operational excellence, it impacts another area. So, the question remains regarding operational excellence in advancement: Can you have it all? 
Here's what to consider.
Donor Centric
In advancement, being donor-centric is a focus for many fundraisers. Responding to your donors' needs is essential to succeed at fundraising and engagement. In addition, being donor-centric means fundraisers must adhere to donor intentions and steward funds correctly.
Most times, the ability to be donor-centric relies on response times and your capabilities to move to the rhythm of your constituents. To combat this challenge, institutions often establish a board of advisors, including their constituency, to inform their fundraising strategy—providing feedback on what your institution should be doing and whether your programs resonate as intended.
And in the donor-centric realm, the ability to create opportunities that align with your donor's philanthropic vision is essential. It can't be an exchange or sale in fundraising—it must support donor desires. Donors may want to make improvements or leave a legacy. 
How do I want to make my mark in the world?
How can I make things better?
The key is to align donor desires with your institution's mission. 
But focusing on being donor-centric impacts operational excellence and resource availability. This is especially true if your institution needs more resources to advocate for donor-centricity.
Operational Excellence
Most institutions—specifically advancement—want to achieve operational excellence. Operational excellence includes effective, repeatable processes and agility in responding to donors.
Focusing on operational excellence requires expertise and a variety of disciplines within your institution. For example, to achieve operational excellence in advancement, you'll need expertise in finance, fundraising, developing and refining engagement programs, marketing, daily operations, and technology.
But the reality is that in the advancement industry, there are a lot of vacant positions and budget constraints, requiring you to make do with your resources. The resources needed to achieve operational excellence sometimes conflict with availability—that's the challenge you must manage.
Resource Availability
Resource availability is critical in driving success. But resources are always limited by your budget, the talent you can attract, and the number of individuals.
Being donor centric requires enough people to give time and attention to donors that are personalized—including one-on-one conversations and time to build relationships. However, as you aim for operational excellence, you may encounter challenges related to constituent expectations, shorter attention spans, and a lack of available fundraisers.
Constituent expectations: May be based on experiences with their bank—expecting easy, instant gratification.
Shorter attention spans: There is an ever-increasing need to manage shorter attention spans, especially as you continue to reach a younger generation.
Technology: While technology and data analytics tell you where to focus your efforts, talented fundraisers must act on those technology components.
Too often, institutions think they can be significant in all three areas. But that's nearly impossible since focusing on one often conflicts with another. Achieving operational excellence requires assessing where you are on the spectrum in these three aspects and deciding how to balance them.