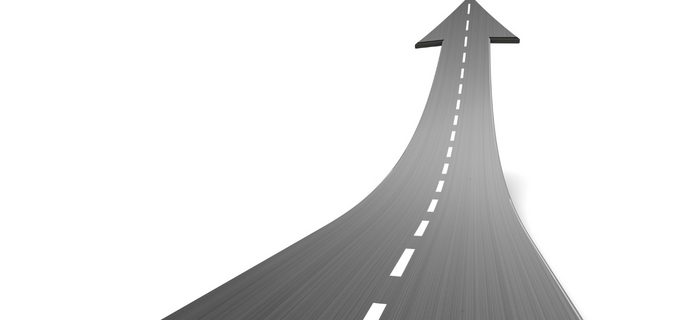 As fundraisers look ahead to the new year, many see storm clouds gathering on the horizon. 
There has yet to be a marked shift in donor behavior, but some fundraisers say it's only a matter of time until that changes because of inflation and a possible economic recession.
A poor economy presents real challenges for fundraising. From total giving decline to fewer donors, fundraisers are feeling the pressure on their already demanding job. 
The need to fundraise persists and often increases during an economic downturn—especially for healthcare fundraisers. Here are ways to move forward with your grateful patient program despite a recession.
Communicate Clearly
Total giving will most likely decline if economic conditions don't improve. Clearly communicate the impact of the recession on your organization and how donations from grateful patients can help.
This could include information regarding budget cuts or challenges your organization is facing. Additionally, communicate the specific ways donations can make a difference. Donors who have a clear understanding of how their funds make an impact will be more inclined to give. 
Leverage Social Media
Use social media to share stories and updates about the impact of grateful patient donations. This is also a great way to engage with existing and potential donors.
Being active on social media increases the visibility and awareness of your program—all of which benefits your fundraising efforts.
Facebook: Shorter posts usually receive more likes, comments, and shares. People prefer messages that are quick and concise. You'll also want to include the "ask" early on. Put your donation link at the beginning of your post, followed by brief copy.
YouTube: Educational videos create awareness about the important issues of your nonprofit and are good ways to make your brand visible on YouTube. Focus on videos that appeal to emotions—people are more likely to give to a cause they can relate to.

 

Instagram: Stories generally are viewed more than regular Instagram posts. Highlight your best stories to increase followers and inspire donations. Gain more followers by hosting interactive question-and-answer sessions through your Instagram stories.
Twitter: Twitter is most effective when you post often. Frequent posting with hashtags offers a better opportunity for people to discover your organization's content. It also creates more opportunities for engagement.
Offer Flexible Giving Options
During a recession, donors may have less disposable income than they did previously. Consider offering flexible giving options, such as making small, recurring donations or donating in-kind goods or services.
Here are some other ideas for flexible giving options.
Digital wallets: Google Pay and Apple Pay automatically populate payment information on a donation form through secure facial recognition. This eliminates additional barriers for donations and reaches donors where they are.
Hybridization: Hybrid campaigns allow donors to show their support in multiple ways. For example, before your signature event, donors could upgrade their one-time donation to an automatic recurring donation.
Cryptocurrency: Cryptocurrency is a tax-deductible digital payment method when donated directly to a nonprofit organization. With a marketplace worth over $3 trillion and more than 100 million users across the globe, this form of flexible giving is a growing method for nonprofits.
Payment apps: Apps like PayPal and Venmo increase action from supporters who have already established trust with these platforms. They can use existing balances and stored information to donate.
Engage Donors
Engage with grateful patients by thanking them personally and sharing updates on the impact of their donations. This helps to build strong personal relationships and encourages ongoing support.
Donor retention vs. acquisition can be effective regardless of an economic downtown. Donors are retained when they are:
thanked (early, often, sincerely, and graciously);
communicated with;
engaged regularly (and not always about giving a gift); and
invited (when appropriate) to invest more in the organization and its mission.
Diversify Fundraising Efforts
In addition to your grateful patient program, consider diversifying your fundraising efforts to include other types of fundraising, such as grants, corporate partnerships, and online fundraising campaigns.
Diversifying your fundraising portfolio with multiple revenue streams is crucial to sustainability. Just like a financial advisor wouldn't recommend investing in only one avenue, your nonprofit shouldn't rely solely on one fundraising effort. Instead, diversified fundraising efforts help to ensure a steady stream of support for your organization and improve your adaptability.