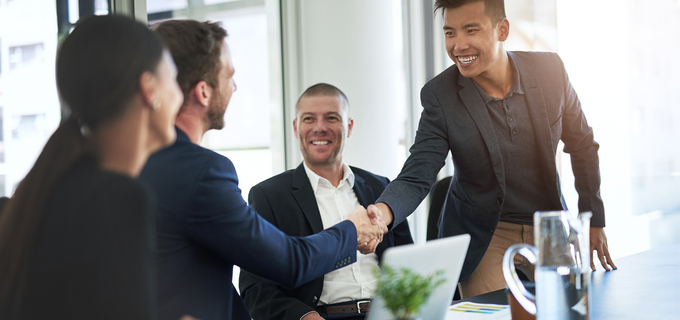 Your application support team for your advancement Constituent Relationship Management (CRM) implementation is crucial to supporting users and preventing insufficient data or an unsuccessful adoption. But what is a user support team, and who are the members? 
There are two groups that are important to a user support team: application support and Subject Matter Experts (SMEs). 
As you prepare your user support team for your advancement CRM implementation, here's what to consider. 
Application Support
The group that gets the most attention regarding user support is your application support team. These individuals usually have technical aptitude or training. Their responsibilities are comprehensive. The application support team will likely: 
Security model maintenance: Deciding who gets access to what within the application.
Care and feeding of the application: Accepting requests for improvements or modification of the application (application configuration).
Data integration or migration in and out of your advancement CRM to another system in your institution—at a designated frequency, ensuring accuracy.
Your application support team may also include your report writers and trainers. 
Report writers: Create reports to make information easily accessible to users.

 

Trainers: Create training materials or provide training on the application.

 
The number of people in your application support team varies from institution to institution and is often based on budget constraints. Our recommendation is 1–2 individuals per 50 users. 
Subject Matter Experts
Most people know they need the application support team available at their go-live date. While this team will maintain the care and feeding of application and stability, the application support team is often expected to simultaneously be the user support team. 
But this doesn't ensure a genuinely sustainable support system for users. 
Consider a different approach. While the application support team may take the lead, other resources in your organization can offer additional support.
Look to the SMEs or "power users" that seem to be standouts in learning the application. As you go through the CRM implementation process, you'll notice certain users participating in the project that seems to get it quicker. Use this opportunity to leverage those individuals as a resource for their colleagues. This will expand your capacity for user support, alleviating the burden on the application support team. 
The added benefit of using SMEs as a resource is the first-hand knowledge and relatability. Users will need support, especially after go-live. But in addition to getting help on the application, they're getting support from a colleague who truly understands daily operations. Specifically, a deeper level of understanding about the job and responsibilities needed to carry out in this environment. 
SMEs can relate to users and listen with intention. Users may be reluctant to receive outside help. But asking SMEs may feel easier because they speak a similar language and won't feel exposed.
Training SMEs
Preparing your SMEs for the additional support team responsibilities requires some consideration to offer a broader understanding of the features available in the advancement CRM.
Keep in mind that the SMEs are training while preparing for their current role. So be mindful of how they can maintain their current job but offering expanded training on what the system can do beyond everyday tasks is essential. This helps develop their knowledge and keeps them growing in the system. 
This also helps avoid bad habits. When users see something new and don't remember how to do something, they'll make up their way of doing it—empowering bad habits along the way. Instead, leverage SMEs to be an information resource about the correct way to do something—optimizing workflow and adhering to best practices. 
SMEs will also need to understand how to personalize the system. Most advancement CRM systems have user preferences or configurations. Comprehending these aspects helps them best support their colleagues and create an optimal experience.