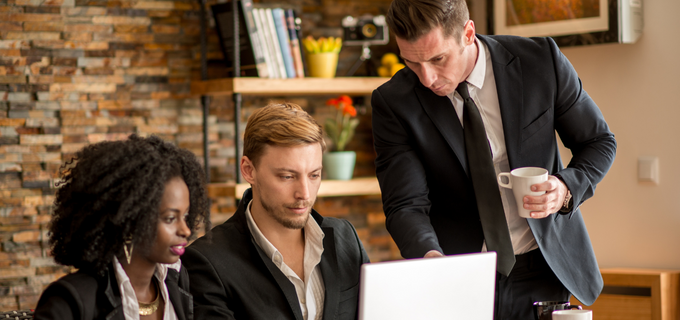 In the age of so much information and the ability to collect data at different touch points, an entire methodology has emerged: enterprise data management (EDM.) EDM is the ability of an organization to precisely define, easily integrate, and effectively retrieve data for both internal applications and external communication. In addition, it focuses on the creation of accurate, consistent, and transparent content. 
Previously, each department was responsible for managing its own data. This process has shifted to a collaborative approach. Specifically examining how the data collected by different departments can be pulled together to better serve the institution. (Concepts like the 360-degree customer view were born out of that.) 
What is the single version of truth about specific data points?
From an EDM perspective, it has traditionally been led by the information technology (IT) department. However, in some instances, IT may be specialized and have a data management division and the ability to reach out to the competency departments. 
For example, hospital IT reaches out to the clinical area to get feedback; a university reaches out to the student information management department (or the marketing department) for feedback. Both scenarios have a central IT department, and likely big data consumers. But the downside is this often isolates advancement operations.
Institutional advancement's primary goal is to extend the message through outreach, fundraising, marketing, or publicity. They are also tasked with establishing long-lasting relationships with donors, promoting the institution, and building financial resources to support ongoing programs and operations. 
When it comes to enterprise data management, they're often forget about—but they shouldn't be. Here's why. 
Quality Data Improves Processes
Data is only valuable when it is accurate, relevant, and reliable. Advancement departments often work to build relationships based on interactions that may be initiated because of data.
But if your data is low-quality, a considerable chunk of your revenue is spent on the dedicated staff hired to cope with it. They could instead be focusing on value-add processes like building relationships or raising vital funds for your organization.
Data Provides Donor Insights
Leveraging the potential of data analytics, advancement team members can quickly identify prospective donors and optimize the fundraising process.
For example, in a hospital, an address to patient billing is essential so they can send the bill and receive payment. When it comes to advancement, an address helps them contact prospective donors and identify wealth.
Data Supports Relationship Building
Advancement teams are on the front line with donors and supporters, and data empowers a meaningful way to build relationships.
For example, a fundraiser is interacting with a donor or supporter, and they mention their spouse who happens to be deceased because they are unaware. This creates a considerable embarrassment for the fundraiser, offends the donor or supporter, and creates an overall uncomfortable situation. 
Another scenario might be a fundraiser sends mail or an invoice to the wrong address that then gets returned to the sender. This is a missed opportunity to engage prospective donors, but also makes your organization look incompetent. Both scenarios could be avoided with the use of enterprise data management. 
Simply put, enterprise data management is essential for institutional advancement. It creates a standard and streamlined system for advancement departments to locate, access, control, store, and secure their data.