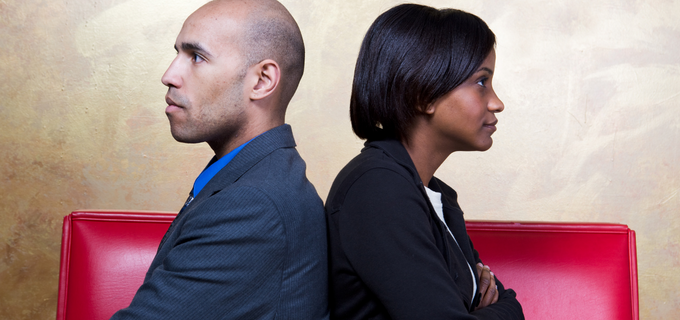 Collaborating between departments is key to the overall success of your constituent relationship management (CRM) project implementation. When done effectively, department collaboration increases efficiencies and dramatically impacts the overall success of an institution's mission.
However, CRM projects are complex and often require departments to work beyond their daily to-dos, causing tension within their departments and, in many cases, tension between other departments.
The two departments that face the most friction when collaborating are often finance and advancement. If your institution faces challenges regarding interdepartmental relationships, here's what to consider as you work toward repairing them.
Acknowledge the Differences
The first step toward resolving the interdepartmental conflict is acknowledging where both departments are coming from. This often begins by working to understand the different perspectives.
For example, the finance and advancement departments use similar data but for completely different purposes. The advancement team is focused on revenue tracking and management by documenting the donor's desires. In contrast, the finance team is focused on the institution's financial management system and allegiance. Both are trying to manage financial data and be fiscally responsible in all areas of the institution. But the dedication is two types of different people.
The second area where similarities and difference overlap are data consumption and performance reporting metrics. Again, these two departments will likely use similar data but have significantly different decisions and actions.
From an advancement perspective, they are evaluating the health of their fundraising and engagement programs. They'll likely wonder, "Are we properly stewarding our donors and supporters?"
Whereas the financial scoreboard for the finance team is the financial health of the institution. They'll be managing accounts, spending, budgeting, and proper allocation of financial resources to assess how the data impacts the institution overall.
Industry Guidelines
Not only do these departments face differences in how they consume and use data, but they also operate under industry guidelines from two totally different places.
For advancement, they're looking at the Council for Advancement and Support of Education (CASE) standards and how those impact receiving funds, counting gifts, and the donor bill of rights.
Whereas the finance team is guided by industry guidelines and organizations like the Financial Accounting Standards Board (FASB) and considers financial accounting and reporting for the guidance and education of the public, including issuers, auditors, and users of financial information.
Ultimately, as you work toward resolving conflicts between departments, the most critical aspect is to understand both sides. Advancement services need to know where the finance team is coming from—including their allegiance, how they work, and guidelines for standard practices—as does the finance team need to understand advancement.
Respect and acknowledge they come from two different perspectives, but always remain open to finding common ground. This is necessary for a successful partnership and advancing the institution's mission.