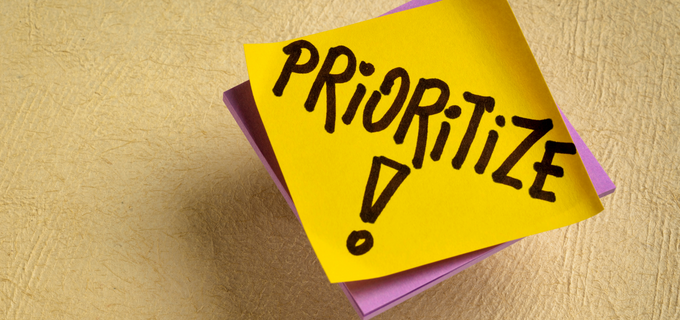 Advancement services often support many departments by employing their expertise in managing, analyzing, and leveraging data to inform organizational strategy and conduct daily operations that engage and steward stakeholders, supporters, and members. From prospects to alumni and everyone in between, advancement services play a critical role in advancing the organization's mission.
When your advancement services team supports many different departments, this valuable resource can often be spread too thin. Avoiding this common challenge begins by focusing on effective prioritization.
Here are four areas to consider as you prioritize your advancement resources.
Division Goals
As you begin to prioritize your advancement resources, consider how they align with your established division goals. Focus your prioritization efforts on being strategic. Identify specific projects that directly support the division's goals. As you do this, ask yourself, "How are the different advancement projects aligned with those goals?"
This may require further analysis into the type of project and its impact. For example, if you have 100 projects, what will make the most impact toward your division's goals and help propel the organization forward?
Overall Tenant
Another thing to consider as you prioritize your advancement resources is to focus on the overall tenant as a more operational team. Common tenants behind properly stewarding resources are the data that philanthropy or alumni relations use as an asset.
They can influence properly stewarding the resources that are essential to operations.
This is important because in many instances, properly stewarding resources improves the data quality that supports your data-driven decision-making. When it comes to data quality, your organization should always prioritize these types of projects and requests.
Business Practices
Standardizing business practices is always top of mind when it comes to your Constituent Relationship Management (CRM) project implementation. Advancement services are often at the forefront to drive operational efficiency and can impact efficiencies overall. If an advancement project can significantly standardize your business practices, consider prioritizing your advancement resources there.
Division Knowledge
Finally, when considering how to prioritize your advancement resources, consider the projects that offer opportunities to increase the broader knowledge of the division. This also includes increasing the ability to self-serve. Both types of projects should rise to the top because they will increase your return on investment and offer long-term dividends.