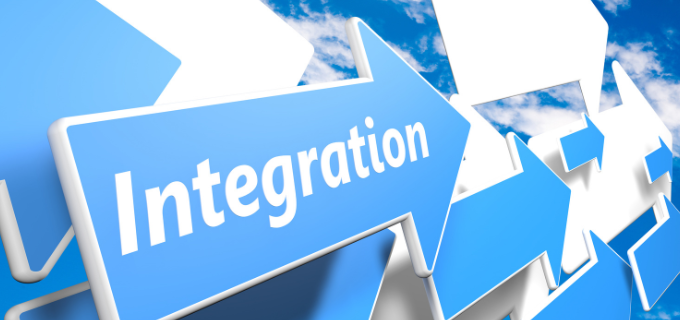 Off-the-shelf Constituent Relationship Management (CRM) solutions aren't the only approaches to address an organization's data management needs. Many organizations choose to personalize their constituent database, increasing their supportability, stable environment, and standardization.
One way to customize your CRM platform is to implement integrations. The old way of doing this required the implementation of multiple integration platforms. Every time information needed to be exchanged from one application to another, a single solution was added. This might have included information that would be helpful to trade between the two systems, or it could be going in one direction.
For example, every advancement CRM system must post revenue to a financial system. It's not good enough that you're collecting donations and have an accounting of it in an advancement CRM platform. The actual system of record for any financials is the financial system for the institution. But that system needs to accept the donations from a financial system and collect information from a student management system because the two systems need to be reconciled. The way this was historically achieved was by integrating multiple platforms.
Paradigm Shift
Today, solutions or additional software help to establish an actual integration network. The network acts as a broker of information moving it from one place to another.
Specifically, if you wanted to move donation information from your advancement CRM system to your finance system, but you also wanted employee information to be shared, the old paradigm acted as a one-off integration point and would require two integrations.
However, the new paradigm creates an integration platform that serves as the "hub" and identifies where information can go from one system to another. The benefit of an integration hub is that you can create one standard for exchanging information.
Additionally, you don't have to become an expert on the various platforms with an integration hub. In the old paradigm, expert knowledge would typically be left up to the programmer, and they would likely create the integration in their style. In this scenario, there would be nuances in each integration. It would be harder to support if it broke because you would have to investigate each integration individually.
But with an integration platform in the new paradigm, you eliminate the need to support platforms individually. And the knowledge you need to support an integration platform is more transferable.
Integration Platforms
An organization that wants to get more out of its CRM platform should consider an integration platform.
Here are some integration platforms to consider.
Workato
Workato is a low-code/no-code platform enabling business and IT teams to build integrations at five times the speed of typical integration platforms. This is achieved through accelerators like pre-built connectors for 1000+ SaaS, on-prem databases, ERP, and more; 500,000+ ready-to-use recipes for common business processes shared by 70,000+ community members. A fully cloud-native architecture built for scale and speed significantly reduces operational footprint and overall costs. Workato helps:
empower more teams in your organization to create integrations easily and quickly with a visually intuitive experience;
connect to the cloud, on-prem databases, ERP, legacy applications, and more;
sync data at any speed—real-time, scheduled, or batch—and any volume from a single transaction to billions of rows; and
build on a cloud platform that auto-scales eliminating the complexities of infrastructure provisioning and capacity planning.
Find out more here: https://www.workato.com.
Jitterbit
Jitterbit is another low-code integration platform that connects systems and processes, including your SaaS, on-premises applications, and cloud applications in days versus months. This integration platform helps you reuse trusted applications and extend them easily via APIs to create innovative new solutions with artificial intelligence.
With the help of Jitterbit, you can accelerate innovation, deliver richer customer experiences, and take immediate advantage of new business opportunities.
Find out more here: https://www.jitterbit.com/.
Informatica
Informatica is most used for larger institutions. Informatica helps you transform data from binary to the extraordinary with their Intelligent Data Management Cloud™ (IDMC).
Powered by CLAIRE®, their AI engine, Informatica helps you manage, govern, and unify your data on a single platform. With Informatica, your data is ready to deliver outcomes of unprecedented brilliance at a scale never imagined.
Find out more here: https://www.informatica.com/products/cloud-data-integration.html.
If you haven't transitioned to an integration platform already, consider looking toward it in the future to increase your supportability, stable environment, and standardization.