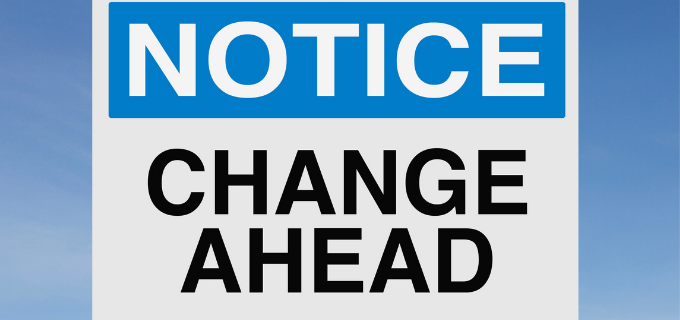 Constituent Relationship Management (CRM) systems are often based between an "as is" (the current state) and a "to be" (the future state.) However, many project teams and organization leaders consider the future state only from an organizational perspective.
Common future state goals may include a documented and managed process like a production process with fewer errors or variations and an integrated data system instead of disparate legacy systems.
The future state is a critical perspective but should not be your only perspective when managing change. Here's how to transition from current state to future state for effective change management.
Change Management Stages
All the stages of change management ultimately impact individuals and how they do their jobs. Therefore, one of the first steps toward building buy-in and commitment to change management is helping your project teams redefine how they view change. This involves helping them move away from a strictly technical view of the project and toward a complete view that includes the individuals who must ultimately engage with and adopt the change.
Before you can build buy-in and a commitment to change management, you must first decide what challenges to change (if any) your stakeholders face. In many cases, there are two scenarios when it comes to the change management processes.
Scenario No. 1: Long-Established Business Practices
In this scenario, you're looking at changing long-established business practices. There are some challenges you may endure. One of the most prominent is that people get entrenched within it the long-established business practice, making it difficult to persuade change.
This is because some may feel the change isn't needed—causing even more resistance to the change. They may also resist because they are attached to the process or because it feels uncomfortable to change—some may grapple with the change.
On the contrary, there may be a group of others willing to change, but it's hard for them to visualize what that change would look like because they've been doing it so long. They may think, "I want to change, but what is that?"
The group of individuals that want to change but can't visualize it may experience this because they are embedded in the current state. They built their processes based on what's in their domain and what's in their control—they've done this year in and year out. So, they may end up siloed in the effort to get things done, and siloed is never good.
The approach for this scenario, especially during a CRM implementation, is to create an immersion experience for the stakeholders. The immersion experience empowers stakeholders to learn new functions and features of the CRM software. Aside from not trying to replicate what you're doing, but instead trying to get them to have a fresh start—leaving everything else and embracing the change.
There is a different openness to change when you create an immersion experience. The immersion experience encourages exploration and discovery of what the new technology offers without the constraints. To do this effectively, let go of current business rules and allow stakeholders to discover the technology without the limitations of "today."
Here's how to create a practical immersion experience.
Overview: Offer a guided tour of the CRM application, but the immersion experience is not training. It is not "this is how you do this" but a general program overview.
Basic Information: Offer instruction on navigation and terminology and provide a starting point.
Discovery: Have stakeholders commit (weekly) to allotting time for the discovery process depending on their comfort level. The discovery sessions can be on an individual basis or within a group setting.
From a change management perspective, the immersion experience is essential for moving away from long-established business practice.
Scenario No. 2: Emerging Business Practice
The second scenario you may endure during change management are challenges around emerging business practices with no concrete processes or plans. In this scenario, there is no proven track record for what works and what doesn't.
There is a desired future state and benefits you want to achieve, but there is no evidence for getting from point A to point B, and there is no idea where to start. Moreover, because of the excitement of your CRM project, it may not be easy to reel people in from excitement.
The approach from a change management perspective is to become a guide and create practical parameters. In the first scenario, stakeholders are restricted, and you must implement a method of freedom. Within the second scenario, there are existing types of freedom, and you must create parameters.
The method for managing the second scenario is to prioritize the desired state. Identify the objectives you are looking to achieve, explicitly how to get them to the correct starting point to create something new but also viable.
For example, think about the change management process as a grid. The first column is objectives or desired benefits for the future state. The next column would be the effort associated with that. Whereas the third column would be the impact you expect to receive from the objective or desired state.
Then assess low, medium, or high for each objective.
You'll always want to aim for something that would be a low effort but high impact—this is a good starting point to establish an emerging business practice.
Another to consider would be a low effort with a medium impact. It is best to avoid high effort with low impact—ultimately, you should always strike that off the list.
Change management supports the successful adoption of your CRM implementation and use of change within your institution—allowing stakeholders to understand and commit to the shift and work effectively. Your CRM implementation can be difficult and expensive without effective change management in terms of both time and resources.