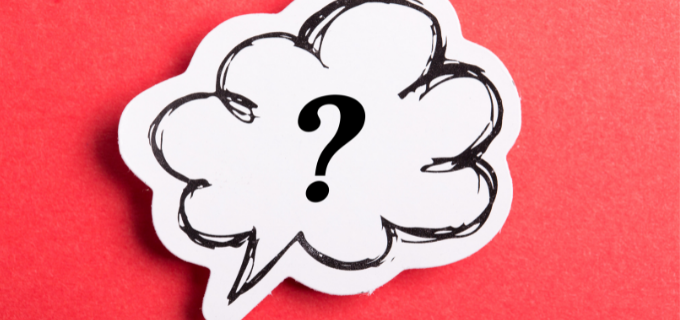 A new Constituent Relationship Management (CRM) system can propel your fundraising efforts to new levels. But do you really need a new system?
A CRM is a hub for all donor-centric activities, and solutions exist for every organization regardless of size. With the right CRM, your institution can deliver timely, automated, targeted communications to donors to personalize the donation journey.
Leveraging new technology can help your development office stay competitive. But unless you first define your organizational goals and needs, it's difficult to understand how any new technology meets those needs and achieves those goals. Especially when data quality is in question.
One of the first things organizations do when experiencing poor data quality, is start looking for a new CRM. But implementing new technology will not always solve the problems departments face with obtaining clean and accurate data.
A new CRM system may not be the answer to your problem, especially if your processes and procedures are the cause for your poor data. Your poor data quality will continue to be ineffective in a new system if you don't correct procedures to ensure the current system is being fully optimized.
Can your organization relate to any of these common complaints when it comes to data quality and your CRM?
Teams are spending time and resources performing quality assurance and data cleanup, but these efforts are not focused on the most important to the users.
The CRM system includes a massive amount of data, but there aren't enough resources to make a noticeable impact on donor-based efforts.
The information teams receive (either from the system or reports) is often misinterpreted by the users, making it ineffective.
Data is pulled from several resources, but there are no measures to interface the data, resulting in poor quality.
There is a lack of metrics and ongoing user education of the CRM system. As a result, users do not understand their responsibilities, the importance of data quality, and their role in the quality of that data.
If your organization can relate to any of these common complaints, it may benefit you to look internally and implement the following tactics before undergoing a new CRM implementation.
Perform a Data Quality Assessment
Your first task should be to assess the quality of the overall data your users are receiving. By using a quality data prioritization method, gauging the data usage and impact, you can obtain a quality rating. This also helps you determine the factors that increase or decrease that quality rating.
Incorporate Stakeholders
By identifying management stakeholders and stakeholders in different departments, you gain sponsorship of the data quality. This also helps to stress the importance of accurate data to the users responsible for the quality.
Establish a Strategic Data management Program
A comprehensive strategic data management program that reviews the overall quality of your data should:
evaluate if business definitions are standardized and comprehensive;
identify sources of data and the reliability of that data at each level of the process;
distinguish data entry workflows and determine which are susceptible to errors; and
review quality assurance procedures and determine if they are aligned with the highest priorities.
Consider these other measures that ensure you are obtaining the best data.
Use automated tools and routines to clean up your data.
Prioritize data cleanup at the user level.
Define a "master record" to ensure current data is used and duplicate information is eliminated—especially when integrating data from multiple resources.
Create reports that monitor the data quality.
Hold regular meetings with stakeholders to ensure the data meets quality expectations.
Illustrate how the quality of the data directly affects user efforts—stressing the importance of ownership of data at the user level.
After implementing these systems, you may find that you don't need new CRM technology—alternatively, optimizing what you already have. High-quality data is the lifeblood of your fundraising initiatives. Every effort should be made to obtain quality data and fully use your CRM system.