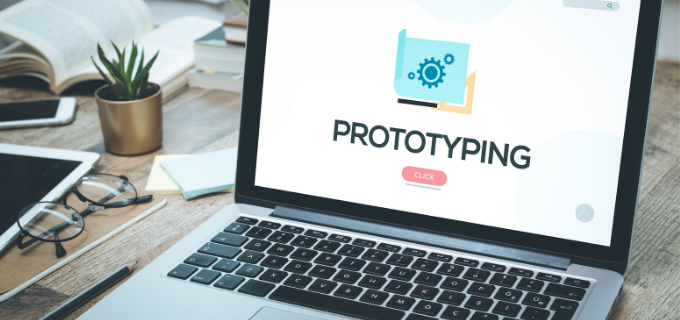 You bought a standard Constituent Relationship Management (CRM), and now it's time to customize it to make sure it works for your specific organization. The application design and prototyping have a precise process, and it's likely where you'll spend most of your time.
During this process, you're collaborating with an implementation consultant who may only have general knowledge about your industry but are an expert in the product you just purchased. You are the department's subject matter expert (SME), but you don't yet know anything about the program, so you're relying on them for their expertise.
You're hoping to forge an application design and prototype for your organization between both perspectives. This is a good thing, but organizations tend to focus on instant engagement during this process. During application design and prototyping, the preparation and follow-up phase is often missed. This is where the magic happens and is the difference between success and failure much of the time.
As you consider the entire process of your CRM application design and prototyping, there are some essential elements to consider. First, consider that you are about to throw a bunch of SMEs who have never worked on this type of project before. CRM implementations to this extent usually don't happen frequently—for most organizations, they occur about every ten years. So most of the people on your team likely weren't there during the last. But if they were, their knowledge is irrelevant because the technology is different.
Too often, organizations overlook the phases during the application design and prototyping process of your CRM implementation project. Here are three ways to avoid it and ensure your application design and prototyping process runs smoothly.
Prepare Your Team
It is a disservice to throw a bunch of SMEs into the engagement phase and not adequately prepare them for it. Too often, it's not until they get to the engagement that SMEs realize they must commit hundreds of hours to the CRM project, which only results in panic.
During your CRM application design and prototyping preparation phase, you should identify how SMEs can support the project and how they're affected. Let them know:
their role in the CRM project;
how they will be relied upon;
how they are supported;
the tasks they are responsible for, as well as expectations; and
the time commitment expected in addition to their everyday tasks.
Additionally, it is easier for your SMEs to walk into a meeting where they know what is expected. Plus, they are better suited to engage and have a conversation if they've had the chance to read over materials, understand the language, and get familiar with it—the familiarity of your CRM will enhance the engagement phase.
Focus on Mindset
Another thing to consider during the application design and prototyping phase is how mindset impacts your CRM project. Working on your team's mindset will help them better manage what they're up against.
Your team's experience to-date is in the technology they're familiar with using. If you're not careful, you can make your new technology look like your old one, wasting money in the process. This is because the normal human tendency is to revert to what's comfortable when things get complicated. But working on your team's mindset helps them to resist these tendencies.
Have conversations upfront and prepare your SMEs for what to expect—including their commitment. Clearly explain the effort and time commitment required. Ask them to be honest when answering the questions: "Are you up for it?" and "Can you manage it with your current responsibilities?"
If they answer "no," then you'll need to reevaluate.
Asking your team if they are willing and able to endure your CRM implementation project, supports their overall well-being. When teams are plunged into a CRM project without fully understanding the time and work required, they often fall ill due to stress.
Outlining expectations is a form of self-care and shouldn't be neglected.
Invest in the Follow-Up
The follow-up during your CRM application design and prototyping process is just as important (if not more) than the planning. If there's no plan for following up, your efforts may fall flat—for example, much of your team's time and effort are spent participating in planning sessions. But then everyone goes back to their office and resumes their normal day-to-day activities. As a result, your team forgets about the project and may fall into thinking, "what project" or "what implementation."
The duration of the preparation phase may last for a few weeks; the engagement phase may happen for a few months. But the follow-up phase is much longer and often happening months later. There is usually a long list of follow-ups because it is hard to make decisions on the spot during the engagement phase. The follow-up phase is crucial since it helps resolve everything you put on that list during the engagement phase. Without a plan, you put your CRM implementation project at risk.