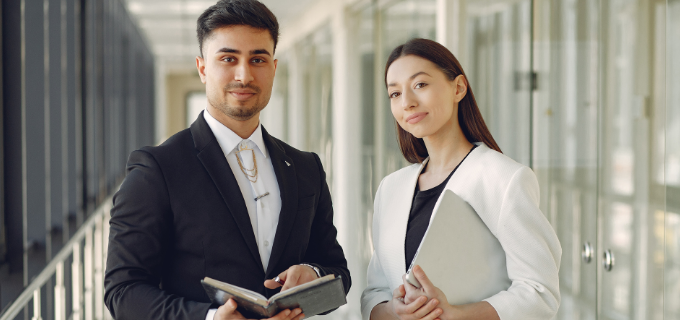 (This is the final article of a four-part series on creating an advancement CRM training program. We hope you enjoyed it!)
As we wrap up this content series, we hope you're well on your way to creating an efficient Constituent Relationship Management (CRM) implementation training program. A CRM training program helps your team operate efficiently and continually improve through program adjustments and updates.
Having an adequate training program not only increases your chance of successful adoption, but it is also an important step in helping users remain self-sufficient and collaborative with fellow team members.
In the final stage of your training program, you'll want to address how users can become experts within the CRM system.
Expert level CRM users are efficient and help you gain a 360-degree view of your constituents—helping your institution create highly customized offers based on their interests, donor history, and more. Additionally, in today's technology-dominated world, donors demand and expect a whole new level of attention—they expect your advancement team to deliver a great donor experience. A great donor experience is impossible without ongoing and meaningful communication, and an expert CRM user can help you achieve these goals.
Here's how to create the "becoming an expert" section of your advancement CRM training program.
Become an Expert
There are training topics you can immediately identify as expert level and develop as a part of your initial CRM training curriculum. Most of these topics will evolve over time as people become more familiar with the system.
Listening and getting feedback will be vital to helping you evolve courses over time and discover training gaps. Create simple ways for users to communicate their ideas about their experience within the advancement CRM system. Users should have an easy way to communicate, not only the quality of training they receive, but additional training needs they discover along the way. The training gaps reported can inspire courses and help users expand on their abilities.
As you continue to build the expert level section of your CRM training program, look for the most efficient workflow and methods to help increase productivity by leveraging tools and technology.
Checklist for the "Becoming an Expert" Section of your Advancement CRM Training Program
The end goal of the expert level training should be getting folks to increase productivity and find the information they need to make data-driven decisions. Here's what to include in the becoming an expert section of your advancement CRM training.
Shortcuts: Create in-depth instruction of intermediate and advanced level features to increase efficiency and offer timesaving methods.
Self-service tasks: Offer training that help users create their own notifications and build their own query or report.
Advanced searches: Show users how to conduct advanced searches and data mining.
Specialized tasks: Build training courses based on user feedback or on specialized tasks that may occur on an infrequent basis.