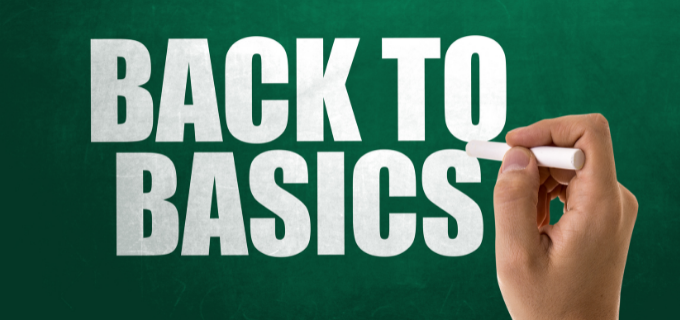 (This is the second article of a four-part series on creating an advancement CRM training program. Stay tuned for more great content!)
In case you missed our first article, let's recap. Implementing an advancement Constituent Relationship Management (CRM) training program is vital for successful long-term adoption. But it also helps to bring everyone on your team up to speed—developing their skills and helping them work effectively. Your CRM training program serves as the foundation for your team to operate efficiently and continually improve through program adjustments and updates.
It is easy to create siloed CRM training courses that teach users what they need to know in the system. This method of training perpetuates a siloed culture and hinders your ability to achieve the 360-degree view of the constituent that everyone desires.
Instead, create a comprehensive advancement CRM training program that not only teaches users how to operate within the system, but also where to turn should they need additional training and support.
Here's how to create the "learning the basics" section of your advancement CRM training program.
The Basics
If you don't know what people are doing within the CRM system, that's a lost opportunity. Your team may wonder why there isn't collaboration. Sometimes this is because a lack of knowledge, or a narrow-minded thought process that says, "I know what I do, I know how to do it," without any idea of what team members are doing.
Deter this way of thinking by designing the advancement CRM training curriculum from the big picture concepts for all users. This allows everyone within the CRM system to understand how their interaction in the advancement CRM software will affect their colleagues.
All users should know and take responsibility for having the same kind of knowledge regarding your advancement CRM. People should be able to speak intelligently about what their system supports and how it is used by the entire division, especially from the aspect of who's going to be directly in it or who is receiving information.
Within the "learning the basics" section, review the high-level business processes that are supported by your advancement CRM. Include guidelines for collaboration and outline who will using the program. As you create this part of your CRM training program, emphasize the domino effect, reiterating to users that what they do in the system affects their colleagues. They should be mindful of these questions.
Who will have access to the system?
Who will not have access to the system but will receive data from the advancement CRM?
Additionally, communicate the common language that will be used going forward in advancement at your institution. This is even more important if you're not using the same language and terminology from the old system—make users aware of these changes to avoid confusion or muddled data.
And finally, teach people how to search for information within the advancement CRM. Most of the time, the reason why users are in your CRM system is to navigate constituent records. Help users build proficiency in searching for information by teaching them not only to click through the advancement CRM software, but also how to navigate a constituent's record.
Checklist for the "Learning the Basics" Section of your Advancement CRM Training Program
The "learning the basics" section of your advancement CRM training program should explain the base-level knowledge every user should know. Here's what to include in this section of your advancement CRM training program.
Core modules: Give an overview of core modules, including functional areas in the advancement CRM software along with defining commonly used terms.
Set Expectations: Clarify what type of information is available in the database and what type of information is not.
Data Sources: Give an overview of who will receive information from the advancement CRM and how it will be used.
Informational Flow: Offer an overview of what information will flow into the advancement CRM. For example, all students with conferred degrees are loaded from the student information system in June. Or data from the patient information system is loaded daily.
Security: Discuss the approach to security and guiding principles, including adherence to organizational policies and industry best practices.