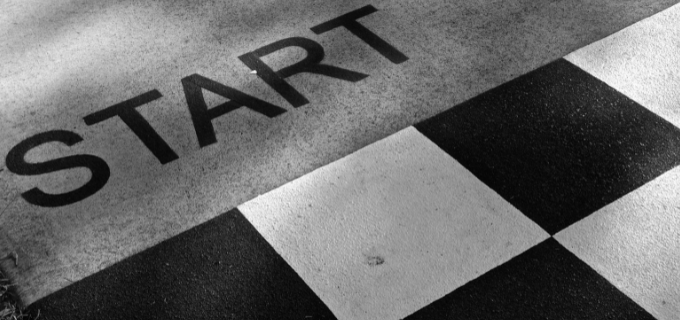 (This is the first article of a four-part series on creating an advancement training program. Stay tuned for more great content!)
It's one thing to implement an advancement Constituent Relationship Management (CRM) program, but it's an entirely different concept to live and breathe it in everyday life—that's the hard part.
Adequate CRM training helps to bring everyone on your team up to speed—developing their skills and helping them work effectively. But because of your CRM's complexity, you will need to develop a training program and curriculum to address knowledge gaps about the new software and new processes. Applying an advancement training program is important to ensure staff can successfully climb the steep learning curve introduced by your advancement CRM implementation.
This training program will serve as the foundation for your team to operate efficiently and continually improve through program adjustments and updates. As new team members are hired, this will become a part of their onboarding experience. Existing team members can also participate in refresher training so their skills will continue to evolve.
Organizations of all sizes are realizing strong return on investment (ROI) from technology. But more resources don't necessarily translate into bigger returns. Research from Tech Impact Idealware suggests that what matters more is the combination of practices and culture that help organizations select the right tools and unlock their value.
In fact, the average ROI for CRM is $8.71 for every dollar spent. But when properly implemented, the ROI of a CRM software system can exceed 245 percent.
Support System
At the culmination of the advancement CRM implementation, your excitement might quickly turn to anxiety—this shift is common in the early stages of your advancement CRM training program. This is because reality starts to set in, and you may be thinking, "we're really doing this." Which may then turn into worry about how to set the foundation and infrastructure to do so.
Before you jump into your advancement CRM training, create a plan and support system that will be available to users. Use the first part of your training course to review this infrastructure—this helps to reduce the anxiety and set the stage for a better training experience.
This also helps to assure your users that training won't be a solo endeavor. It shows them that your CRM training program is a partnering process where they can learn what advancement CRM resources are available, how (and when) to use them, and a place to turn to when they get stuck.
Here's how to create the "getting started" section of your advancement CRM training program.
Getting Started
The objective of the initial CRM training courses in the "getting started" phase should focus on pinpointing what you have—identifying your advancement CRM resources, what's being rolled out, and what's available regarding training (not just the software but support.)
This stage of your training program needs to illustrate how users can get training. Knowing where to "get" training should be embedded in the course, not just a one-off email. The how to get training aspect must be formalized and emphasized throughout the course.
You'll also want to establish learning paths—these make it easier for end users to track their progress and understand how content relates. Users can see where they're going and how things unfold verses seeing one course at a time. Additionally, learning paths help users see what is involved and why it builds proficiency for their job and responsibilities.
Within this CRM training program phase, you'll also need to include instructions for logging into your system and any special steps to access the system remotely. This is where you can introduce the rules of engagement—including any policies, confidentiality, and data agreements. Include the dos and don'ts of how to use your advancement CRM. And finally, establish guidelines for promoting quality data.
Checklist for the "Getting Started" Section of your CRM Training Program
Getting started doesn't have to be an angst-filled endeavor. Use this checklist to start off on the right path.
Develop learning paths: Create a schedule of courses to build proficiency for specific job functions or responsibilities.
Identify how to get help: Include how to report an issue, self-service options (including videos, how-to guides), and identify a designated person should they need support from a live person.
Distinguish how to get started: Create guides for how to login to the advancement CRM database. Include information on steps that need to be taken to access the system remotely, i.e., from home or on the road.
Outline the rules: Include a review of usage policies, including signing a confidentiality and data usage agreement. Review how to secure and protect data. This includes password policies, limiting the export or download of donor lists, and saving information locally on your laptop.
Promote data quality: All staff are responsible for data quality, and they should be diligent about entering information into the advancement CRM database correctly. Include information about how users can notify the data management team when incorrect information is identified. Label subject matter experts by department or include how to contact a centralized helpdesk.