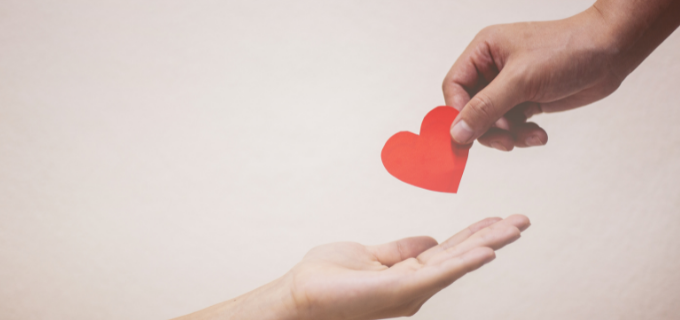 It's that time of year again when the holiday season is quickly approaching. And if you're in advancement or development, you're probably thinking about what else this time of year means: the year-end giving rush. In development, the end of year is synonymous with increased giving.
In fact, 31 percent of all annual giving occurs in December, and 12 percent of that happens in the last three days of the year.

Additionally, 28 percent of nonprofits raise between 26–50 percent of their annual funds from their year-end ask.
Is your team prepared to manage the rush?
This time of year, is demanding for those on the front line of fundraising, but also those in operations. Your gift operations team may face the downstream effect of the increased number of gifts coming in a concentrated period.
Your Constituent Relationship Management (CRM) team can survive (and thrive) with a bit of upfront planning. Here's how to get prepared.
Schedule a Planning Session
Schedule a planning session and invite your front line staff and operations team to join. Identify how they may be able to support each other during this busy time. Do you need to adjust any processes and procedures to make things work more seamlessly for both departments?
For example, there may be exceptions to cases that require the front line team to let the operations team know more information about a prospective donor. There may also be exceptions to your processes and procedures if there was a push for tribute donations or leveraging corporate matching.
Knowing all the information up front—for the front line and operations staff—will help everyone move through the year-end giving rush more efficiently. Plus, everyone will have access to the information and data they need to measure the success of their campaigns.
Review Messaging and Expectations
Review campaign messaging with your front line fundraisers and giving staff. You wouldn't want to make a campaign push and have your front line staff be unaware of what is being put out there from a year-end perspective. Your front line staff need to know all messaging and expectations so they can act accordingly when donors and supporters start responding.
You should also review the statistics and identify how many appeals have been sent out. Do your best to project an average response rate so your team can begin to distinguish a number and estimate expectations.
Get prepared with these questions.
Is there any unique data tracking that needs to happen with these gifts?
Does the data need to be associated with a particular campaign or appeal?
Understanding this information increases the success rate of your front line fundraising teams.
Evaluate Staffing and Conduct Training
You've reviewed your messaging and informed your team. Now you need to look at your staff availability. Determine your staffing needs.
Are you adequately staffed?
Does your staff have the capacity to accommodate year-end giving?
If you don't have enough available staff, do you plan to staff up for the end-of-year demand?
Once you've determined the number of staff, now you can consider the tasks they'll need to complete. Since accuracy and speed are essential, consider refresher training for your staff. Everyone must be proficient and able to get the information entered quickly and correctly. Additionally, all staff members on the gift operations team should be experts on managing what you consider "high volume."
If necessary, establish specialists to handle low-volume, high complexity gifts—things that need to be dealt with "kid gloves," such as a VIP donor.
Establish Clear Guidelines for Records Management
Since this is a busier time for your staff, the tendency to make mistakes may increase. Set clear guidelines for record management. You need correct information for receipting and acknowledgment reasons—the objective for year-end needs to be on what is required to get the gifts in correctly.
But be aware that mistakes will still happen. You can fix some mistakes, but it is unrealistic to correct all errors on a record due to the volume of gifts. Identity where to expend your time and effort from a records maintenance perspective. And establish a method of tracking records that will need attention once the rush is over.
Communicate Progress
It is essential to communicate your progress for year-end gift processing. Your front line fundraising colleagues are waiting and looking closely at the results of their year-end giving campaigns. This is why it is important to publish and communicate your progress.
Communicating your progress helps your fundraising team determine their success as it relates to their goals. In addition, keeping communication open during this time helps ease stress, allowing your team to focus and work more efficiently.