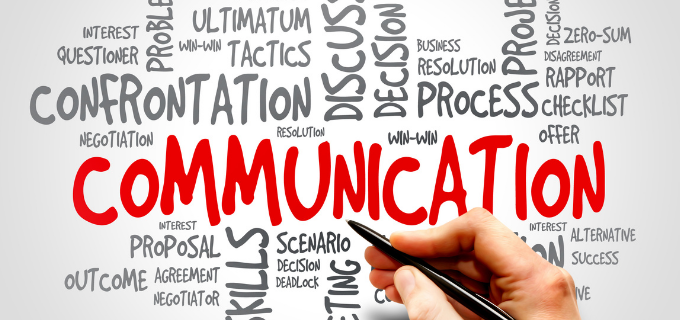 Having a Constituent Relationship Management (CRM) communication plan is important, especially during your implementation phase. The way in which you communicate with users before, during, and after your CRM implementation is crucial to the project's long-term success. Open and consistent communication throughout your CRM implementation keeps your project on track (and in scope)—ultimately supporting your timeline and budget.
Traditional project communication is no longer enough. A project status report illustrating percentage complete simply won't suffice given how much information vies for our attention. You've got to go further, especially with the level of importance of your projects.
Now is the time to consider a digital transformation on your advancement CRM project communication. Digital transformations are forcing organizations to change the way they conduct CRM project communication—creating a need to adapt to the new market reality. This change is driven by donors who expect content to be delivered in relation to what they're doing anytime, anywhere, and in the format and on their device…the same goes for your users.
Here's how to give your advancement CRM project communication a digital refresh.
Step 1: Create A Communication Plan that Provides Added Content
Content is an asset to any organization and any department, but especially when it comes to advancement. Content helps you build trust and connect with your target constituents, but also acts as fuel for your other marketing and communication techniques. It's the base upon which you promote your organization, so it's essential to give it the attention it deserves, especially during your advancement CRM project implementation.
Step 2: Use A Multi-Channel Communication Strategy
Having a multi-channel communication strategy allows you to not only reach a wider audience, but you are able to reinforce your organization's message. Using email, mobile, and social can support your message tenfold.
Integrate a variety of content strategies including:
developing articles for your project website;
creating social posts to share your project journey;
offering a behind the scenes look to increase excitement in an email campaign; and
featuring a team or individual working on the project through your social media.
It can be difficult for stakeholders to effectively communicate during an advancement CRM project implementation—even more if they aren't directly involved. Connecting with them through digital platforms is imperative to your CRM project's success.
Step 3: Talk About Project Challenges
Your CRM project is tough. Being transparent and talking about your challenges openly (and honestly) can increase stakeholder engagement. Share the challenges that your team was able to overcome through your communication channels. Discuss what tactics and tools you used to help manage the challenges. Being forthcoming and allowing people the opportunity to develop a greater understanding makes your project more relatable.
Step 4: Highlight Team Members
When conducting a CRM implementation, your team may very well be one of your most important assets. Highlighting your team members and recognizing their commitments are always a good idea. But if you're looking to do a digital transformation, highlight the team members who may have volunteered to work on your advancement CRM project through your digital communication channels.
Step 5: Use Video
Don't be afraid of video. Video messages will increase engagement. Video is a great option for messages from your project sponsor. Additionally, visibly seeing the project sponsor allows the potential for individuals to make that connection and further be inspired by what the project sponsor has to say.
Another option for your video messaging is to conduct an interview. Select those that have gone through a successful project implementation. Interview them to get some lessons learned and apply the tips to your project. Sharing with your audience will boost engagement and make your institution feel relatable.
As you push out this content, be mindful and take opportunities to make it interactive, reinforcing stakeholder understanding of your CRM implementation project. Establish an infrastructure and analyze your open rates, click rates, and see what people are interested in to further refine the messaging in the content you create.
Lastly, make sure you provide your stakeholders a way to provide resources and feedback. Further informing the information you put out about your advancement CRM project.