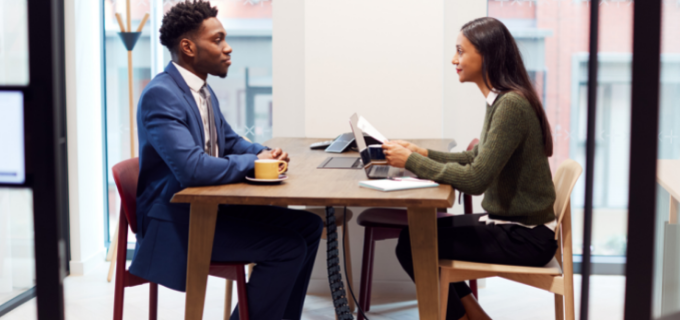 A Constituent Relationship Management (CRM) Implementation is a significant undertaking. We've discussed this at great length in previous posts. However, whenever undergoing a CRM implementation, many times, institutions neglect to interview stakeholders. But stakeholders play a significant role in determining the success of CRM implementation—their collaboration means crossing the boundaries to full adoption.
 Who are stakeholders?
A stakeholder is anyone interested or potentially affected by the project outcomes, or whose input can impact the development. Some of the stakeholders commonly involved in a CRM implementation project are top management. They can include (but are not limited to):
Project Leaders
Executive Management
Senior Management
Resource Managers
Marketing Managers
Sales and Customer Service Agents
Customers
Dealers and Product Managers
Stakeholders may also include entire departments in your institution.  For example, a sales department can be considered a stakeholder as they could potentially be affected by a new CRM solution. When examining your stakeholders, consider all internal and external users who either have a stake or may influence your CRM project's success (or failure).
Remember, each stakeholder has its own unique needs, interests, and expectations.  Their commitment and collaboration throughout the project will also be a differentiating factor in the success of your CRM implementation.
Here's why it's essential to conduct the stakeholder interview during a CRM implementation.
 Understand Perceptions
The stakeholder interview helps you to understand their perception of the CRM project. It also allows you to elicit reactions and suggestions. This may help measure your organization's overall goals and put strategies in focus.
When planning your CRM project, consider all the features you need to address the affected stakeholder's goals.
Here are six steps to ensure stakeholder satisfaction.
Identify stakeholders at the beginning of your CRM project—this saves you surprises or changes in scope or agenda.
Determine the leaders of the project. Keep in mind, those who are affected are different than those who are leading the project.
Ensure your stakeholders agree on the project's deliverables.
Prepare an agreement from all the stakeholders on how to handle any changes that may occur.
Practice effective communication with the stakeholders—working to agree on deadlines and project expectations.
Focus on transparency: Avoid miscommunication later if one or more of the stakeholders change during the project.
 Set Measurable CRM Goals Related to Your Stakeholders
Setting measurable goals upfront makes it easier to measure the effectiveness of your CRM later.
To measure CRM success, you need to set SMART goals:
Specific
Measurable
Achievable
Relevant
Timely
If your goal is to increase donor retention, you wouldn't measure the number of open donor opportunities. In contrast, if your goal is to shorten your donor engagement cycle, you likely wouldn't count your email list growth rate.
It's even more essential to develop SMART goals that directly correlate to your stakeholders' perception.
These goals should directly support your initiatives to:
determine a stakeholder engagement strategy;
detect change resistance;
assess the level of impact on your department; and
determine appropriate messaging and tactics.
 Example Questions
Now that you know the purpose of the stakeholder interview during a CRM implementation and understand the stakeholder's perception, here's what to ask.
Describe your group, core functions, and activities.
How do you (or your team) use the current system to perform their daily work activities for each group?
On a scale of 1–5, how would you rate your current level of understanding of the CRM project?
Next, how do you think the CRM project will help your department (e.g., anticipated benefits to the department) based on your existing knowledge?
How will the project impact your department (e.g., anticipated changes to work activities and the department in general)?
How do you typically deliver information to your employees?
Who else from your department do we need to engage?
Any general concerns, issues, or "heads up" items about your group?
Do you anticipate any roadblocks or barriers to success (e.g., competing initiatives or priorities, etc.)?
What advice do you have to help us be successful?
The successful deployment of CRM strategy requires a seamless, cross-functional integration of processes, people, operations, and marketing capabilities that is enabled through information, technology, and applications. As an institution, don't neglect the importance of interviewing your stakeholders to gain insights that can support your initiatives.