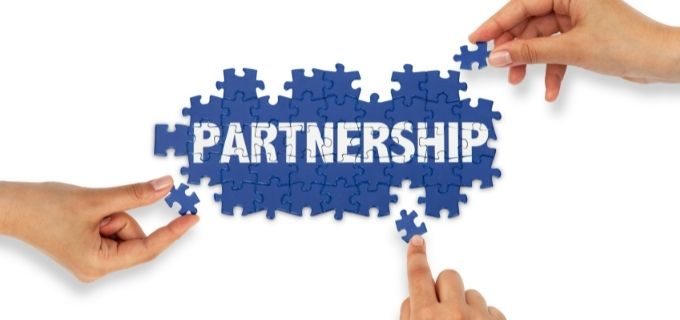 Technology has leveled the fundraising playing field for organizations of all sizes—in many cases across the globe. Long ago, fundraising meant a letter in the mail with a return slip and the long wait that followed. Fundraising (not that long ago) required in-person visits and long lead times.
Today, it's so much more.
Donors can contribute with just a few taps on their phones and amplify their impact with peer-to-peer fundraising platforms that integrate seamlessly with social media accounts. This means more up-to-date data is available to help fundraisers achieve ambitious goals.
Platforms are available to assist with constituent relationship management (CRM), data mining, and more. But often, especially in smaller teams, using multiple programs isn't feasible, physically or financially. So, in June 2021, DonorSearch and Affinaquest announced a partnership to combine the best of both platforms. Here's what your organization needs to know.
DonorSearch verses Affinaquest
Affinaquest is an Advancement CRM software powered by the Salesforce platform. Affinaquest is a leading provider of advancement software and services to educational institutions.
DonorSearch is known for its data research, data mining, and is leveraged by the advancement space to gain information about its prospects. Founded in 2007 and built upon years of experience in philanthropy. The purpose of DonorSearch is centered around helping more organizations identify, expand, predict, and connect with suitable donors.
By identifying suitable donors, expanding your donor list, and using intelligent technology to predict giving behavior, you can connect with the eligible donors at the right time.
DonorSearch provides any publicly available information about donors, including:
wealth;
assets;
publicly announced affiliations;
boards they belong to; and
companies they own.
The Partnership Benefit
DonorSearch and Affinaquest have come together to create a solution. This partnership combines the power of the Affinaquest platform with DonorSearch's donor intelligence, launching DonorQuest powered by DonorSearch, a game-changing new approach to prospect research and managing major gift portfolios.
This partnership increases efficiency for data mining. Previously, organizations were required to research DonorSearch and put data back into their CRM platform. But because of the partnership, the data integration is now automated—offering customers a new level of innovative service in support of their essential missions.
According to a recent press release[1], features and benefits of DonorQuest powered by DonorSearch include:
Initial batch review of up to 20,000 prospects across all major giving portfolios.
Detailed profiles with over 65 different data points stored inside the CRM record.
Automated refresh of screening results for major gift portfolios every week with push notifications of significant wealth changes or new donations found.
Real-time relationship mapping in the Affinaquest platform based on known nonprofit board affiliations.
Optional full database screening or DonorSearch ProspectView Subscriptions are connected directly to the CRM.
What Remains the Same
The partnership between DonorSearch and Affinaquest increases efficiency and ease of use for donor relations. Still, there is no "easy button" for data and prospect research. Here's what remains the same.
Matching accuracy is still important and just as tedious as before.
If you have limited information about your constituents, then the reliability of finding data or the right person hasn't changed—that unknown remains the same.
Data mining of public information for DonorSearch doesn't change the process of the research team's performance.
The prospect management team must still have a strategy for the data you've acquired to make it actionable.
Getting the correct data into the hands of Development Officers will always remain the most crucial task—enabling them to qualify (or gauge) the interest of individuals and follow-up on a prospect. The partnership between DonorSearch and Affinaquest is a great tool, but don't lose sight of your overall goals.
[1] https://www.prnewswire.com/news-releases/donorsearch-and-affinaquest-partnership-301305449.html