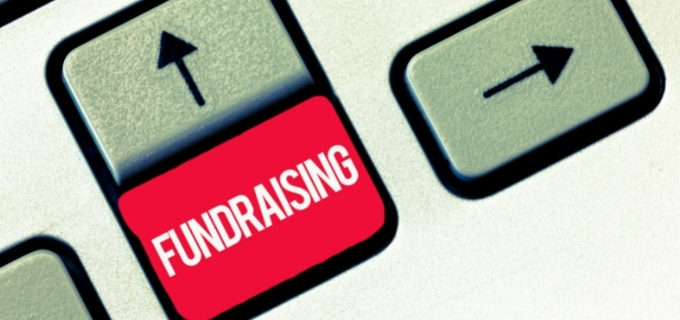 The global pandemic forced rapid changes across every industry sector, including advancement. As we continue to move toward the new normal, we're seeing some of those changes—especially regarding the emphasis on online interaction—stick around.
Organizations should continue to take advantage of online fundraising platforms and methods to supplement their advancement initiatives. Donors are continuing to engage online, and we anticipate this becoming even more prevalent in post-pandemic fundraising.
There are two areas to pay particular attention to: Do-it-yourself fundraising platforms and third-party fundraising. Here's why.
DIY Fundraising Platforms
The shift to DIY fundraising where supporters can easily launch their own campaigns and raise money is growing quickly. Anyone with a desire to raise money for their favorite organization can do so online and begin fundraising quickly. This model is particularly successful for smaller organizations.
DIY fundraising operates like a traditional peer-to-peer[1] campaign—enabling individuals to create personal fundraising pages on your organization's behalf. Most often, supporters choose to do a DIY fundraiser centered around a holiday, birthday, or special occasion.  They create a fundraising campaign under a parent campaign and ask for donations to fund it.
DIY fundraising is a multi-tier approach, allowing your organization to empower its donors. You can think of it as a tree. You have the main trunk (your organization's campaign website). From there, personal fundraisers create their own branches from their personal fundraising website. Each branch represents a different campaign—some branches are larger, and some branches are smaller. But each branch is necessary.
Supporters can connect their own beliefs, values, and identity to your mission using their personal fundraising pages to inspire donors with a story, driving your mission forward on their own terms. This leads to high fundraising goals and a personal desire to see your campaign succeed. Plus, you'll be able to reach a new pool of donors that might have been inaccessible otherwise.
The impact of DIY fundraising is often greater and provides increased fundraising potential because of high personal buy-in. DIY fundraising campaigns increase trust between your organization and new potential supporters, drawing on their network to increase donations.
People are more likely to donate to a cause that their friend or family feels strongly about. In fact, 46% of respondents in a Classy report[2], say they choose to donate to a cause if a family member or friend asks them to. In addition, 50% state that a friend or family member being personally affected by a cause would motivate them to give.
Make DIY fundraising easy and fun by providing support. Create a DIY fundraiser toolkit to assist supporters with setting up their website, procedures for structuring their story, adding images, and other specifics to match the same look and feel of your brand. Offer examples to illustrate what other supporters are doing. Once its live, be open to promoting their fundraiser on your organization's email list, social media, and more.
Third-Party Events
A third-party fundraising event is when a business, organization, community group, school, or individual plans and hosts a program or an event that benefits an organization. These events are hosted by (or paid for by) the beneficiary, but all proceeds generated support the mission of the organization. Third-party initiatives can be an excellent fundraising tool with a high return on investment (ROI) because it doesn't require many resources from your organization.
The pandemic taught us that third-party events can still be successful even in an online atmosphere. Virtual events cater to those with demanding schedules or those in distant locations. But they also serve to reach new audiences—specifically, Millennial and Generation Z donors.
Third-party fundraisers give organizations a tool to solidify relationships, inspire new ones, and create an avenue to gain donations. Online platforms let the donors organize and promote their event independently.
Third-party fundraisers can be even more successful if you identify your top fundraisers and then offer them support—whether it's helping them promote their event or offering guiding principles and fundraising tips. Imagine how your top fundraisers could succeed with your expertise!
For example, help your best supporters build their fundraising website so it has a few extra bells and whistles. Discuss their fundraising strategy and goals and provide feedback for best practices. Help them build their campaign and strategize to engage their network of friends and families through tried-and-true methods.
Supporting third-party fundraisers with these additional resources creates an opportunity to increase the output of the online platforms and fundraising campaigns. Their campaigns will exceed expectations and your organization warrants the benefits.
[1] https://www.classy.org/blog/what-is-peer-to-peer-fundraising-2/
[2] https://learn.classy.org/why-america-gives-special-report?sfdc_cid=7012R0000016Wcg