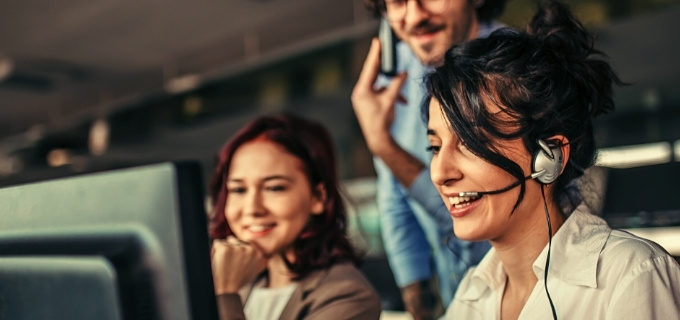 Constituent Relationship Management (CRM) project implementation often requires outsourcing to meet demands and ease the burden of your in-house staff. When it comes to the technical component of CRM implementation, outsourcing is even more practicable.
Outsourcing your CRM technical needs allows you to gain access to a wide variety of aptitudes and expertise you likely wouldn't have with in-house employees—often at a lower overall cost than paying to hire and train in-house staff. This solution enables you to spare significant time and cost.
Are you struggling with what exactly to outsource when it comes to technology for your advancement CRM project implementation? Here are three technical areas that can easily be outsourced and help your project run efficiently.
Programming Efforts
Almost every organization has programming advancement needs. The most critical question is whether to outsource your software development cycle. Most organizations don't have the resources on hand when it comes to programming efforts. This is because it takes time to build that skill set. Advancement CRM projects last anywhere from 12–18 months; that's too rapid for employees to start building their skills from scratch. It's in your best interest to take advantage of an outside expert.
Outsourcing your programming efforts gives you access to senior expert programmers that can assist in integrating other applications within your new CRM. With adequate programming support, you can leverage the much-needed automation, so applications aren't disparate from one system to another.
Bringing in an outside specialist helps you build your intelligence platform and data analytics strategy.
Overseeing in-house CRM development is a great option if you can invest in the necessary resources, time, and assets to get your team trained in programming. But if you can't, then consider the benefits and the minimal risks of outsourcing your CRM development.
Data Preparation
CRM implementation is a project that requires preparation, commitment, and cooperation across the entire organization. You need to prepare many things, such as allocating resources, getting people on board, rolling out a clear and consistent plan of action, and preparing your data for conversion.
Data preparation may include cleanup, transformation, routines, and data assessment. All these tasks require a significant amount of time and skillset—something you may be short on given your project's timeline.
Offset this obstacle by working with a consultant to support your data preparation. A consultant can help migrate data but also analyze data usability—helping you transfer only the most relevant data to your new CRM. This helps to ease your team's burden and increase the efficiency of your project.
Testing and Validating
An area often shorted in terms of time and effort is the testing and validating of your CRM implementation. Quality assurance is a particular skill, and it is assumed that everybody can pick it up and do it. Most organizations don't have the availability or staffing knowledge to complete quality assurance testing and validating effectively.
Instead, look to an outside consulting partnership to augment your testing efforts—doing so adds significant value to your CRM implementation. Engaging an outside consulting firm will be worth the investment because you'll be able to complete your project with a more stable solution.