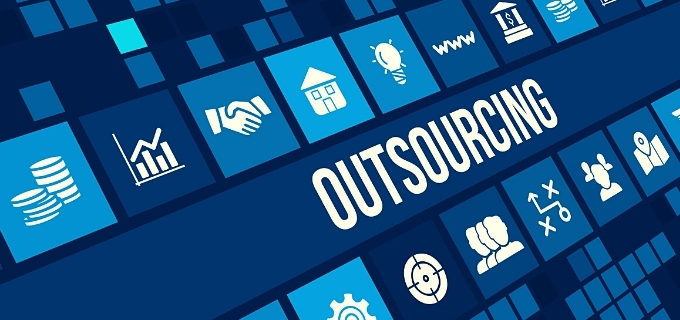 Beginning a Constituent Relationship Management (CRM) implementation project is a large undertaking. You want it to succeed, but your organization may be pressed with its current resources.
CRM project implementation outsourcing is becoming increasingly more common, and it can help you avoid common mistakes. Most organizations choose to outsource to cut costs. But strategic outsourcing has many other benefits, such as accessing skilled expertise, reducing overhead, flexible staffing, increasing efficiency, and reduced turnaround time.
Here are three areas to consider outsourcing during your advancement CRM implementation.
Project Management
Outsourcing the overall project management of your advancement CRM implementation benefits your organization by significantly reducing your operating costs, saving time, and increasing team productivity. Full-time administrators are in high demand and often request a high salary. Contract CRM administrators are easier to engage with quickly.
The person you partner with must have a strong background in project leadership, along with an in-depth understanding and knowledge of business practices. Both are vital to your implementation's success.
CRM Administrators can integrate your CRM with finance tools, communication tools, inventory systems, and donor intelligence services—improving the overall flow of data in your organization.
Workflow Optimization
The second area where outsourcing makes sense is process engineering or workflow optimization. Working with a consulting partner who has in-depth knowledge of advanced business practices can offer you a fresh perspective.
Frequently, the most challenging aspect of change is innovation—which is even more challenging if you've done it the same way for an extended period.
Outsourcing your workflow optimization offers an objective perspective—allowing you to understand what other organizations are doing and remain aligned with industry trends and best practices.
Change Management
Resistance to change is a given in most CRM implementations. Having an adequate CRM strategy is a lot like a map. You need to establish a starting point and identify the most effective route to get there. Your CRM strategy should engineer customer-facing outcomes that align and support the organization's sustainability strategy.
This happens with effective change management. Without a change management strategy, you can expect that 50 percent of users will continue to operate as if the CRM technology doesn't exist[1].
Engaging a consulting partner with expertise in change management can increase your project's success. An outsourcing partner offset learning curves, overcome challenges and adjust preexisting cultural norms. You're more likely to implement a change management program that will speak to all those things when having the expertise from an outsourcing partner.
Outsourcing different aspects of your advancement CRM implementation is economical and efficient. When you outsource, you share the burden and responsibilities of your project with your outsourcing partner—enabling you to remain focused on your core responsibilities, easing the burden of your in-house employees, and maximizing the productivity of your staff and project implementation.
[1] https://www.forrester.com/report/CRM+Success+Hinges+On+Effective+Change+Management/-/E-RES90081#