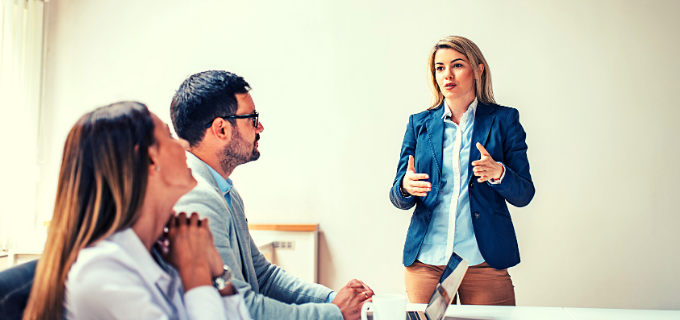 Most organizations have little to no control over the structure of their Constituent Relationship Management (CRM) application support staffing models. It's essential to understand how they are different—plus the pros and cons of each—so you can effectively moderate issues as they arise.
The resources available to your project team may vary and are contingent on your organization's predetermined staffing models. We discuss the differences and how to mitigate their deficiencies.
Decentralized Staffing
Larger organizations tend to require a decentralized staffing model for their CRM applications[1]. Within the decentralized model, resources and staff may sit within the development team and have their own program analyst and Information Technology (IT) resources. These positions are often placed within Advancement—they are also funded and have a reporting structure that promotes through the advancement team.
A significant benefit of the decentralized staffing model is that you have access to your resources—staff are specialists and understand the business practices for any technical solution they provide. Staff lives and breathes fundraising, advancement, engaging constituents, and the context for technology solutions.
However, a downside of decentralized organizations is that employees may struggle with multiple individuals having different opinions on a particular decision. These organizations will need to overcome the obstacle of getting everyone on the same page when making decisions.
Another downside with this model can be that resources get narrowly characterized from a technology standpoint. The staff becomes experts in the technology, and their innovation may diminish over time because they are so specialized.
Decentralized staffing models are most successful when they utilize diverse expertise and knowledge—including a broad-based management team to ensure the organization has knowledgeable directors or managers to handle various types of situations.
Centralized Staffing Model
In the centralized staffing model, the need for technical resources or support to get things done relies on a "borrowing" structure from a central pool of resources. Smaller institutions tend to benefit from a centralized approach to their technical help. This model allows several departments—including the advancement team, HR team, the finance team, and the institutional teams to be supported by shared resources.
Centralized organizations can be highly efficient regarding strategic decisions. On the contrary, they can face adverse effects of bureaucracy—which can damage organizational effectiveness.
The benefit of a centralized staffing model is that staff can become specialists and remain acutely aware of new technology and procedures. Staff in this model tend to stay up to date on new platforms, programming languages, and other resources—their technical knowledge and skillsets are broader.
Centralized staffing allows an institution to streamline processes and create business operation efficiencies related to policy development, technology, pay practice, and resource management. In this model, you can (in most cases) attract better resources because they have a variety of projects to work on—offering a diverse workload for the highly skilled person.
One of the most significant downsides of the centralized staffing model is that resources and staff are shared. You'll need to develop policies and procedures to indicate the methods that support you (and your team) to meet their deadlines.
Think about questions like:
How will your staff get into the queue?
How will your resource staff manage an abundance of requests?
Will you be able to meet your deadlines with their current workload?
Changes may take longer to initiate in a centralized model. Leadership must evaluate requests for policy, workflow, or technology changes at an enterprise level, requiring investigation, testing, pro and con analysis, and shared governance vetting. Once approved, the change must be communicated and rolled out—requiring an additional level of planning and coordination.
Sharing resources with the rest of the institution can get complicated. Not all institutions can avoid this type of staffing model and must work to mitigate these setbacks.
Hybrid Concept
A hybrid staffing model allows staff to gain the best of both worlds. In this scenario, employees can experience the benefits of becoming experts in their field while concurrently sharing resources.
In the hybrid staffing model, the resources belong to the centralized team but include staff with a comprehensive technology skillset. Often, the Advancement department pays for the services to have dedicated resources or at least a commitment to dedicated resources at a certain level.
The hybrid staffing model type tends to work well in larger institutions since they can afford resources within their department.
Staffing models vary depending on your organization. One is not necessarily better than another—whichever one you have, be sure to understand its complexities and plan for any deficiencies. Doing so will increase your team's strategic and tactical capacity—keeping your organization at the forefront.
[1] https://www.discovercrm.com/crm-case-studies.html