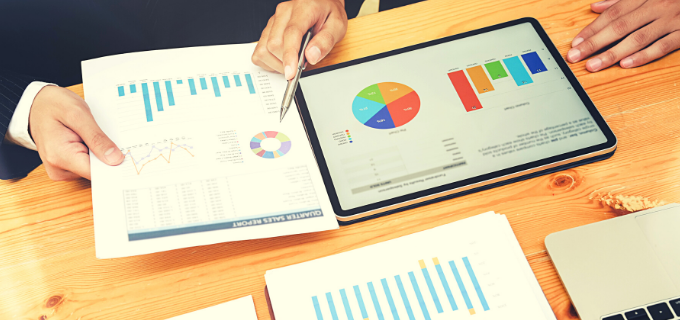 Since 1957, the Council for Advancement and Support of Education (CASE) has collected data on fundraising at U.S. higher education institutions and a select group of private K–12 institutions. This annual survey—Voluntary Support of Education Survey (VSE)—offers institutions the opportunity to understand year-over-year trends compared to their peers.
It can be an enormous undertaking for institutions to participate in the CASE VSE survey. Gathering data and accurately reporting it is no small task. But it is to your advantage to participate. Here's why.
Reason #1—It's free.
Participation in the VSE survey is free and voluntary (but highly recommended) for higher education institutions. Participation in the survey offers a deeper understanding of private gifts and grants from alumni, parents, other individuals, foundations, corporations, and other organizations.
Reason #2—It provides a comprehensive overview of data.
In addition to gift income—it gathers data on enrollment, endowment market value, plus educational and general expenditures from each institution. Independent schools provide a total advancement program expenditure figure as well.
Reason #3—It offers a visual representation of your trends.
CASE VSE participants receive a report that offers a visual representation of their year-over-year trends compared to their AMAtlas peers. This data can be used to estimate national trends and for benchmarking by individual institutions.
How do you prepare yourself for the VSE survey?
First, visit the CASE AMAtlas Surveys website and create a login. Visit the surveys tab and indicate whether you will participate—opting to participate activates the survey for data entry.
There are different variations of the higher education and pre-college survey. Most institutions complete the full version of the survey, even though they may omit optional questions.
Next, it's time to collect data for input.
Required  Data for All Survey Versions
Enrollment
FTE Enrollment (higher education institutions only)
Endowment
Expenditures
Advancement Program Expenditures (pre-college institutions only)
Giving by Source—alumni, parents, grandparents (pre-college only), other individuals, foundations, corporations, religious organization, fundraising consortia, and other organizations
Giving by Purpose (total is equal to total giving by Source)—specifically support that donors designate
Current Operations (unrestricted and restricted)
Property, Buildings, or Equipment
Endowment (income unrestricted and restricted)
Loan Funds
Newly Established Deferred Gifts
Alumni Records (solicited and donors)
Realized bequests and their dollar value
Three most significant gifts from living individuals, endowments, foundations, and corporations
Keep in mind there are deadlines for data submission. You'll need to mark the survey done by October 1st (higher education institutions) or November 1st (pre-college institutions). You can request a deadline extension by email if necessary.
Annual Survey Schedule
Late June: The VSE survey opens for data input.
October 1st: Survey deadline for higher education institutions.
November 1st: Survey deadline for pre-college institutions.
February: Official release of the survey results.
How do you continue to maintain viable fundraising records and adapt to change when new standards come out?
Focus on maintaining accurate, organized records. Allow space to adjust as new standards are released. For instance, is your record-keeping able to incorporate changes in data collection and storage? If not, it might be time to analyze your processes and procedures—and maybe even time to consider implementing a Constituent Relationship Management (CRM) system.