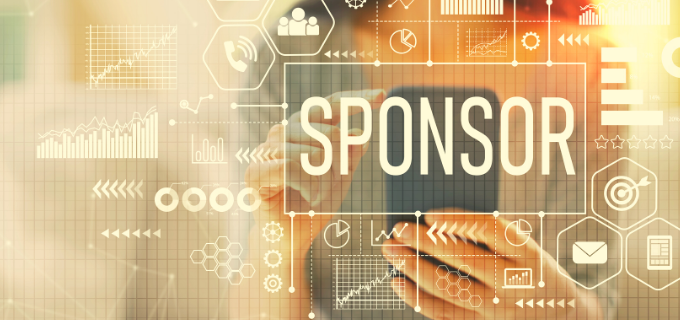 You've likely contemplated the implementation of an Advancement CRM for quite some time—it'll save hours of administrative time, offer better future casting, and create a central hub for all your donor profiles. Having your Advancement project run smoothly often comes down to outstanding leadership. Standard project management always has a project sponsor—an executive-level person responsible for the outcome of the project.
In many cases, the project sponsor is the Chief Development Officer (CDO) or Chief Philanthropy Officer (CPO). Some organizations may opt to formulate a sponsorship committee including individuals from your Information Technology (IT) department—a viable option if your IT is a centralized staffing model. Regardless of who takes the lead, your sponsor can help your project with its vision, communication, implementation, and make critical decisions.
Here's how to ensure a successful advancement CRM project sponsorship.
Visibility
The project sponsorship role needs to be visible; It can't be a role merely on paper—it must be an active role throughout the project's duration.
Sponsors first need to understand how their role supports the project team. Decide your team's strengths and weaknesses. Then, assess how your project sponsor can mitigate those weaknesses or transfer them into strengths. For example, if your team is unaware of your sponsor's commitment to the CRM adoption, mitigate that by being more accessible.
Your project sponsor should mesh their calendar with the project calendar—making themselves available to attend meetings frequently. The project sponsor needs to be present during milestone moments like project kickoff, forums—they can in no way skip out on those types of events—or meetings where information is being disseminated.
The project sponsor doesn't need to be present at every meeting because that isn't feasible, but have them pick some key in-depth activities. For example, if your sponsor has expertise and strategy around business intelligence, they can get involved more intimately in that capacity.
Encourage them to get a little bit out of their comfort zone—asking questions when they don't know the answer. If stakeholders and project team members see your sponsor making an effort—being brave, vulnerable, and asking questions—it creates a culture of inclusion, allowing team members to feel comfortable and supports innovation.
One of the biggest problems in CRM project implementation is team members are often afraid to ask questions. When the project sponsor takes that lead, it creates a ripple effect.
Encouragement
It's essential to set a vision and goals of your CRM project that aligns with your organization's mission. It's necessary to maintain communication and ensure everyone understands the need for implementation. Think about what your team may be wondering.
Why are we doing this?
What are the goals and vision?
How does this affect my role?
What long-term changes will be made?
How does my skillset contribute to the project?
Allow your team to understand the "why," which always supports the "how." But as you know, CRM implementation is a massive undertaking and often wanes on staff—often feeling like a second job.
An essential role of the project sponsor is to mitigate the impact of those changes, reduce fear of change, and offer encouragement throughout the process.
Project team members and stakeholders need to hear from your project sponsor. Encouragement should be ongoing—don't wait until the end to celebrate their success. Ongoing encouragement can help pull your team through a challenging portion of a project.
Be sure to offer:
messages of encouragement;
messages of gratitude; and
thanking a project team or project team member for their hard work.
Timely encouragement throughout the project continues to fuel and support team members working hard and can make a big difference in your project's success.