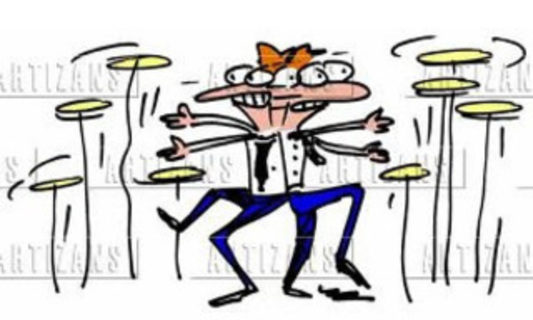 The promise of having accurate and reliable data is often made as a part of the implementation of a new CRM (constituent relationship management) software. It is that promise that often keeps every VP of Advancement/Development Services up at night trying to figure out how to miraculously transform over 10 years worth of information plagued by human error and evolving data entry procedures into something that is pristine, free of duplicates, and meaningful for all users. So why do we even take this on? Accurate and reliable data is critical to user adoption. There is no way of achieving all of the benefits that were listed in the project charter for this multi-million dollar system if no one uses it. So let's take a look at how we can fulfill on this promise…

There are 2 options for data clean-up that we will need to completely toss out of this discussion – Option 1: Clean-up Everything and Option 2: Clean-up Nothing. If we are going to land somewhere in between those 2 options, it is necessary to prioritize your data clean-up efforts and allow your users to guide you through this process.

To set priorities you need to understand what is important to the users of the new CRM system. A prioritization effort must answer the following questions…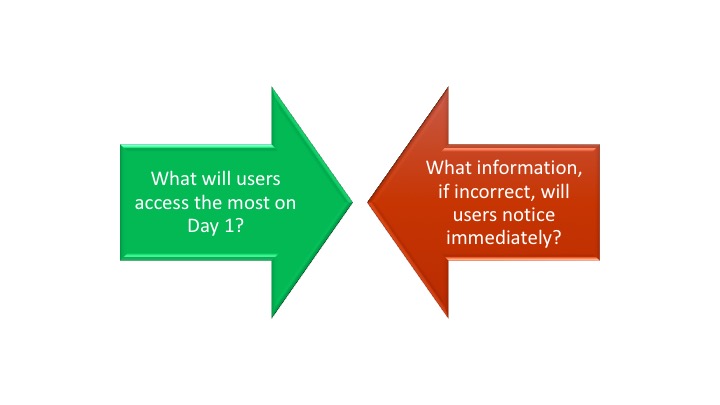 Based on our experience of developing data conversion and clean-up strategies for new CRM implementations, there are four areas that are important to investigate.
Area 1: Identify your VIP constituents (Ex. Managed Prospects, Annual Giving Leadership Donors, Board Members, Trustees)
Which constituents are the most frequently accessed by your users?
Which constituents have high visibility where your risk tolerance is low for having incorrect information?
Ares 2: Identify information needed for fundraising or engagement program activities that will be in progress on Day 1 (Ex. Open Pledges, Current Year Solicitations, Open Proposals)
What activities will be in progress where users will experience immediate impact if they are unable to access information on Day 1 to fulfill their job responsibilities? (Ex. Gift Processing is unable to post a payment to an open pledge, Development Officer is unable to manage their open proposals)
Area 3: Identify information needed for frequently used reports (Ex. Fiscal Year to Date Cash or Commitments, Major Gift Proposals Pipeline Report)
What information must be accurate for users to feel that their most frequently used reports are reliable?
Area 4: Identify information that will be interfaced from your CRM system to another system in your institution (Ex. General Ledger)
What data must be accurate for your partners across the institution to trust that your CRM system is providing reliable information?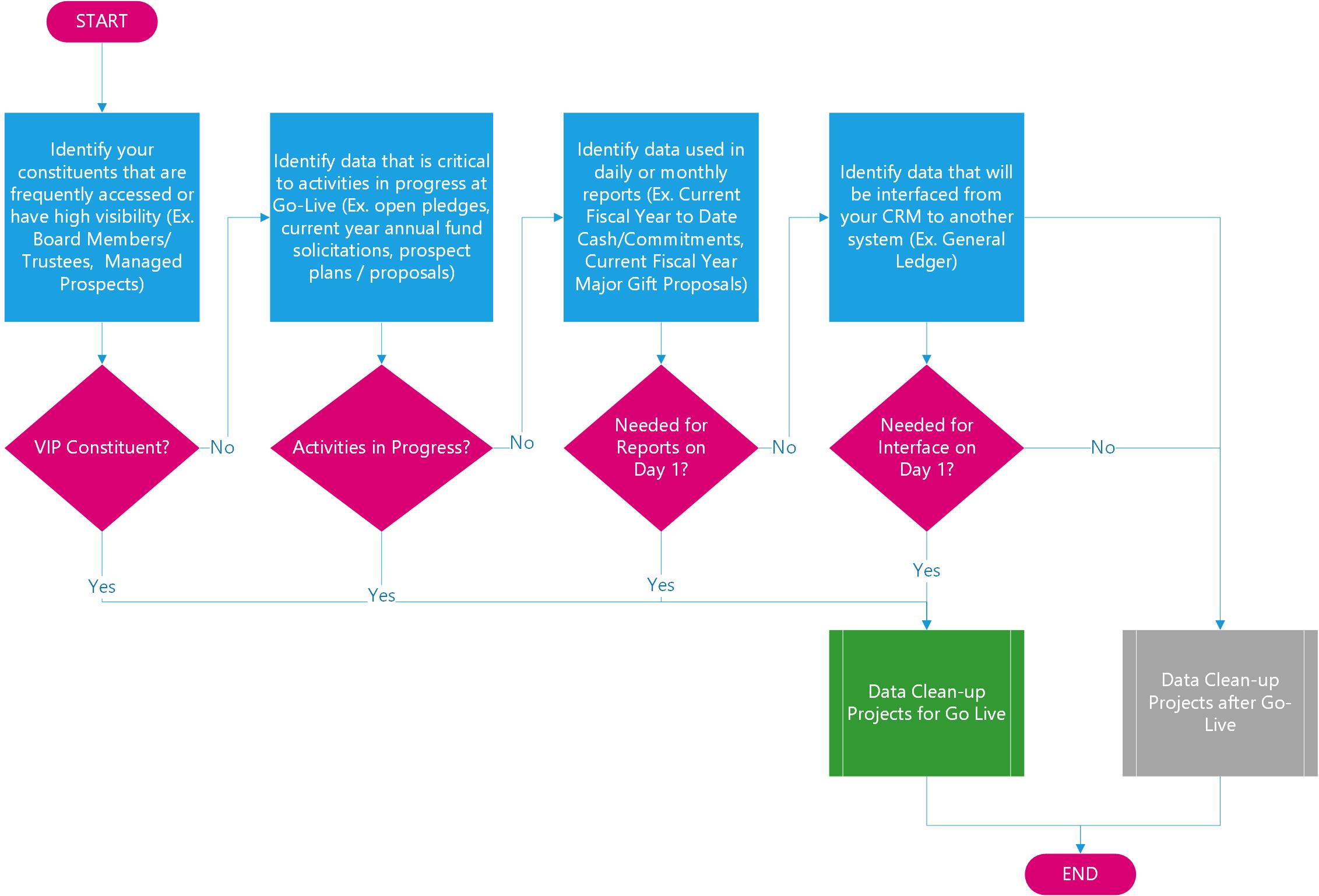 If you are overwhelmed by your data conversion efforts for your CRM implementation projects give us a call immediately at (424) 206- 5379 or email [email protected].
Precision Partners provides 1 free strategy session per month on Data Conversion Success for universities and healthcare organizations. In this strategy session we will assess your current data conversion and clean-up efforts and provide recommendations that will put you on the path to fulfilling your promise to your users of accurate and reliable data.