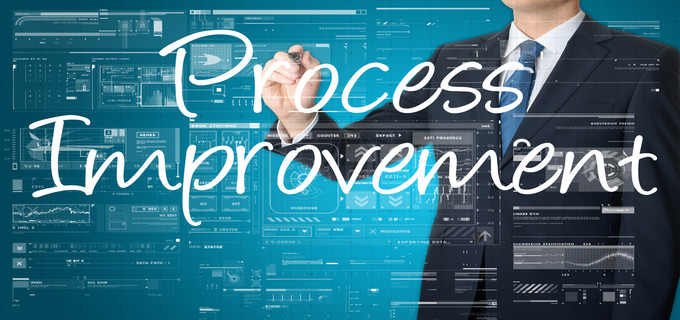 Why doesn't Business Process Improvement just happen?  This is an important question many institutions are trying to answer.  Let me suggest a better question to ask: What challenges will you encounter when trying to improve the critical processes that you use everyday?  Let's investigate why this happens …
To begin, let's look at what Business Process Improvement is.  In simple terms, Business Process Improvement (BPI) is a series of actions taken to identify, analyze, and improve your existing processes so your university can meet new goals and objectives, increase performance, and utilize your current assets to the fullest extent.
If BPI is so simple in principle, then why do institutions have such a hard time implementing it?
Is improvement a part of your culture?
If people are performing a process that has been in existence since they first started in their positions, they may not have considered whether this was the optimal approach.  They may feel they don't have the right to question the process or that they don't have the expertise to evaluate the process.  In some cases, they may not feel that the leadership would be open to the process being questioned.
Has status quo impeded your progress toward best practices?
If you are the one that developed and implemented the process, you may be content with the process results.  Or, because your organization has adopted your approach, you might feel uncomfortable about suggested improvements.  Have you taken the time to step back and take an unbiased look at how the process is working?  Have you looked at the process from the end users' point of view and asked yourself, "Where can it be improved?"  Have you taken the time to request feedback from the end users and others involved in the process to see what could be improved?  If all the evaluations of the process meet expectations, then how willing are you to step back and take a look at how things could be improved?  If it ain't broke don't fix it, right?  While that approach might be the safe thing to do, it results in never improving the process, hindering your organization from operating at its fullest capabilities.
Have you decreased your ROI on your software by using less than optimal processes?
To utilize your assets to the fullest, your organization needs to proactively look at Business Process Improvements on a continual basis.  Whether you have a mechanism in place to do periodic checks to see where the process can be improved or you establish a semi-annual or annual review, it is necessary to ensure your organization operates at peak performance.
Here is a quick guide to initiating  a Business Process Improvement Effort:
Step 1:  Assess your current processes.  Take an unbiased look at how things are working.  Ask new staff members and experienced staff members, managers and non-managers.  Get as much feedback as possible to understand the list of challenges and shortcomings.
Step 2:  Prioritize the impact of improvement.  Take a look at what processes need to be improved to save costs, optimize resources, and ensure manpower is being used in the best possible way.  Focus on the business process improvement projects that will make a real difference.  It is important to gain fans during this process and people will get on board with big wins!
Step 3:  Engage those who carry out the process every day.  While you may engage consultants with expertise in Business Process Improvement, they cannot save the day by handing you a list of standard improvements and claim they will work for every entity.  Any consulting firm that provides you with a cookie cutter formula is not worth your time and money.  You are the expert and without your input you are engaging in an expensive project to simply change processes.  If you get improvements, it's by sheer luck.  It is critical that you engage those who carry out or are impacted by a process everyday.  This is the only way that you will identify real improvements that will make a difference.
Step 4:  Use your software or technology to support your process.  Be open to revising your existing technology or implement new technology to support your improved processes.  This is the best way to get optimal results.
Step 5:  Be prepared to rinse and repeat.  Build a practice of continuous improvement by evaluating processes on an established schedule.  University initiatives change, technology changes, the fundraising landscape changes, and goals are adjusted.  In order to operate efficiently the process needs to be adjusted to meet those goals.  Sometimes it only takes a few minor changes to make things run more efficiently; in some cases, you might need to look at making a major change in technology or manpower.
If you are ready to initiate a Business Process Improvement effort and want some unbiased feedback on a specific process, schedule a session with one of our Business Process Improvement experts using the link below.