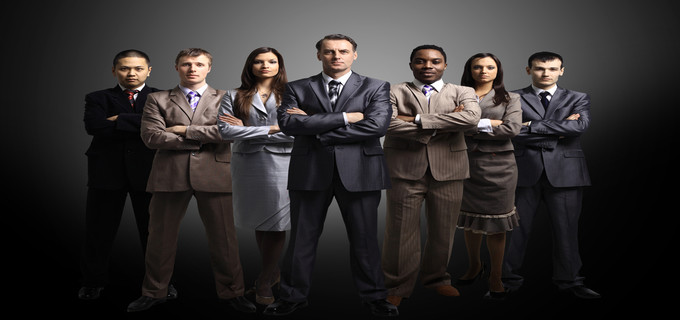 I am going to start out with a startling announcement. The most important tool in your fundraising toolbox is not your CRM system.
Shocking, right? I mean after all I have been telling you how to choose and implement the right system in order to maximize your fundraising efforts.
While it is true that choosing and properly implementing the system will enhance your fundraising efforts there is something that is even more important.
Having the right people in place and doing all the things necessary to retain your staff will not only keep the continuity of your fundraising team intact but it will make everything else fall into place.
Recent statistics from various resources have shown that between 30-40 percent of fundraisers are actively seeking new employment while 80-90 percent of fundraisers have been contacted by a recruiter in the last 3-4 months.
A report produced annually, since 2007, by Non Profit HR shows that in 2015 there were 10.7 million employees making up just over 10 percent of the workforce actively employed in the fundraising sector.
The report comes from a survey of 362 nonprofits in the US and Canada.
Among other things noted in the survey were that 33 percent of respondents said that hiring is the biggest staffing challenge they face in the coming years and more than half, 52 percent, stated they do not have any formal hiring strategy for recruiting top talent.
In the same survey 27 percent stated that their greatest retention challenge was the inability to pay competitive wages.
On average, major gift officers hit their peak performance sometime between their second and third year, however their average tenure is just 3.5 years. That means you are losing quality, productive people just when they hit their stride.
The success and sustainability of your fundraising program lies in your ability to attract and more importantly retain, the people that make your organization successful.
People will come and go in the workplace for various reasons and some are beyond your control, however, the competitive atmosphere for getting and keeping the best employees makes it imperative that you do everything possible to retain top talent.
Contrast how you look at your fundraisers with how you treat your major gift portfolios. When it comes to attracting and retaining top talent, what is your cultivation plan? Are your fundraisers work hours simply transactional to keep the lights on or are they making an investment in establishing a legacy at your organization? Do you have a communications plan in place that is consistent and links their interests to the mission of the organization?
There are five distinct areas you can look at to insure you are doing what is necessary to stay competitive in the talent race.
Identify Top Talent
There is an old saying, "It is cheaper to keep a client than it is to find a new one." The same line of thinking is true for keeping your best employees. It is better to have someone who is trained and performs great than it is to find and train a new person. So how do you identify your top talent? First look at the characteristics that make up your best performers. Do they have positive energy? Are they a good team player? What is their potential to take on greater responsibility? Do they have a strong work ethic? Are they a great fundraiser or one that is just great for your organization?
Qualification
It may be easy to name your best fundraiser. You know the one. That person that is your "go to" person. The one you can always count on. Identifying others that should be retained may be a little more difficult. Knowing that fundraising is 90 percent relationship building and the ability to connect with people, a single checklist predicting who will be in the top tier of high performers doesn't exist. Start with general requirements. Are they articulate, professional and personable. Next take your list that you compiled of the characteristics of your top performers. Match interests and strengths with the needs of the organization. Sound familiar? It should, it is the same process you do with your major prospects.
Cultivation
What kind of relationship do you have with your fundraisers? If you are new to the organization, you should have a plan in place to build and cultivate the relationship. Whether you are new or not, do you listen to your fundraisers and address their concerns and issues? Do they have the necessary tools to be successful? If not, what are you doing to insure their success? Top fundraisers have a system that gets them consistent results. Is your current technology, processes and support staff optimizing this system or working against it?
Stewardship
Now that you have identified your top performers, what do you do to keep them? According to Randstad's 2015 Employer Branding Survey, lack of a career path and not salary is the number one reason people leave their jobs. The leading factor why people stay? A strong work/life balance followed closely by compensation. People want to stay at a company because they want to feel appreciated and want to be recognized for their work. Your fundraisers and donors want the same thing, that is to have a legacy of making a difference. Think about the best job you ever had. Chances are you had the feeling of being appreciated and making a difference. There are more lucrative ventures, where they can take their talent, so show them the long standing impact that their contribution has on the organization. Inspire them to establish their legacy of facilitating change on the world.
Mentorship
One of the most important attributes a leader can have and one that makes the most impact is the ability to mentor employees. When people feel that management and leaders have their best interests in mind they not only work harder but want to stay with those organizations. This includes continued training to make people more successful, the ability to have upward career mobility and the feeling that their efforts are not only appreciated but that their input and ideas are taken into consideration. Managers should make every effort to make available those things that will enhance the careers of those working for them.
You can have the latest and greatest CRM system and spend time strategizing over your fundraising efforts and how to best achieve them but if you don't have the people then you don't have anything.
Sometimes leadership and managers are consumed with the technology and process so much that they forget that people make all the difference.
Increasing the time you spend investing in your fundraisers, their concerns, and careers  will have a significant impact on the success of your fundraising efforts.
If you want to increase your retention of top fundraisers contact us at (424) 206-5379.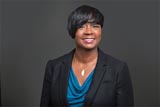 Dauwn Parker leverages her extensive background in CRM consulting and experience in fundraising operations to guide her clients to success. She offers her clients valuable leadership coaching, lessons for avoiding common pitfalls, best practices, tools, and techniques. Clients find Dauwn's communication style as a differentiator in her services, whether conducting a large group facilitation or a one-on-one coaching session, she breaks complex concepts into consumable segments of information making it easy to understand for anyone regardless of their role in the organization, level of experience, or skill set.